This Week's Vodafone Big Top 40 New Entries (5th March 2017)
5 March 2017, 18:39 | Updated: 4 December 2017, 11:10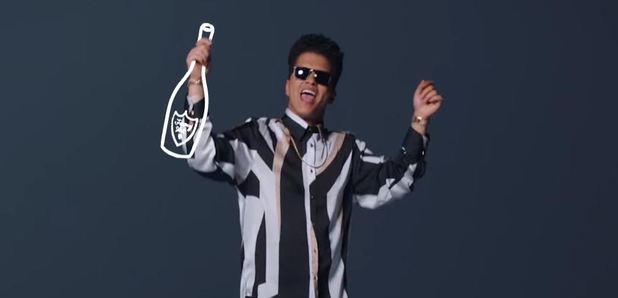 Get ready for a LOT of new Ed Sheeran songs in this week's bumper edition of new entries you need in your life.
March 2017 has started off with a bang! We've all been lucky enough to finally get our hands on Ed Sheeran's 'Divide' album and it shows in this weekend's top 40 countdown. However, its not just Ed who has bagged a new entry or two.
Listen to ALL the UK top 40 new entries from the 5th March 2017 show:
No.34: Jason Derulo feat. Nicki Minaj & Ty Dolla $ign - 'Swalla' (Download)
"All you girls in here, if you're feeling thirsty. Come on take a sip 'cause you know what I'm servin'."
No.31: Zedd & Alessia Cara - 'Stay' (Download)
"All you have to do is stay a minute. Just take your time. The clock is ticking, so stay. All you have to do is wait a second."
No.25: Bruno Mars - 'That's What I Like' (Download)
"Jump in the Cadillac, (Girl, let's put some miles on it). Anything you want. (Just to put a smile on you). You deserve it baby, you deserve it all. And I'm gonna give it to you."
No.14: Calvin Harris feat. Frank Ocean & MIGOS (Download)
"Do you slide on all your nights like this? Do you try on all your nights like this? (I might). Put some spotlight on the slide. Whatever comes, comes through clear."
No.10: Martin Jensen - 'Solo Dance' (Download)
"Boy you can cool it down. I'm here to fool around. Just wanna dance, dance, dance. Dance, dance, dance. I know you want me ."
No.9: Ed Sheeran - 'Perfect' (Download)
"Baby, I'm dancing in the dark with you between my arms. Barefoot on the grass, listening to our favourite song."
No.6: Ed Sheeran - 'Galway Girl' (Download)
"She played the fiddle in an Irish band. But she fell in love with an English man. Kissed her on the neck and then I took her by the hand. Said, "Baby, I just want to dance"."
You may also like...