This Week's Vodafone Big Top 40 New Entries (12th March 2017)
12 March 2017, 18:41 | Updated: 4 December 2017, 11:10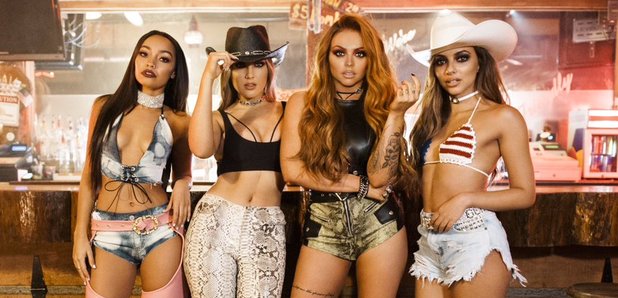 If you're a true Ed Sheeran fan then you're going to LOVE this Sunday's new entry countdown.
You know that there's something special happening when you see that one artist has been able to bag more than three new entries in a single countdown however that is exactly what Ed Sheeran has done.
Listen to ALL the UK top 40 new entries from the 12th March 2017 show:
No.37: Ed Sheeran - 'What Do I Know?' (Download)
"We could change this whole world with a piano. Add a bass, some guitar, grab a beat and away we go. I'm just a boy with a one-man show'."
No.34: Ed Sheeran - 'Dive' (Download)
"I could fall or I could fly. Here in your aeroplane. I could live, I could die. Hanging on the words you say. I've been known to give my all. And jumping in harder than. 10,000 rocks on the lake."
No.33: Ed Sheeran - 'Happier' (Download)
"Walking down 29th and Park. I saw you in another's arms. Only a month we've been apart. You look happier."
No.31: Little Mix & Machine Gun Kelly - 'No More Sad Songs' (Download)
Your support is beyond amazing! Blown away by you guys #NoMoreSadSongs xx the girls xx https://t.co/arkYzsVOOu https://t.co/iLDXaAD4Mo pic.twitter.com/uhrLYPa7OL

— Little Mix (@LittleMix) March 10, 2017
"For tonight, I'm going to get my mind off it. Don't care that someone's got his hands all over my body. Stay out all night, go where the music is loud."
No.29: Ed Sheeran - 'Supermarket Flowers' (Download)
"I took the supermarket flowers from the windowsill. I threw the day old tea from the cup. Packed up the photo album Matthew had made. Memories of a life that's been loved."
No.26: Lorde - 'Green Light' (Download)
"I do my makeup in somebody else's car. We order different drinks at the same bars. I know about what you did and I wanna scream the truth. She thinks you love the beach, you're such a damn liar."
No.8: Steps - 'Scared Of The Dark' (Download)
"Don't let the the darkness come and hold me. I need someone cause I can't be lonely tonight. Come on baby come and take me in your arms. I'll never be scared of the dark. And when the shadows creep up on me."
You may also like...