Even MORE New Emojis Are Coming In 2017: Including Facepalm, Vomiting & Breastfeeding!
11 November 2016, 12:10 | Updated: 4 December 2017, 11:10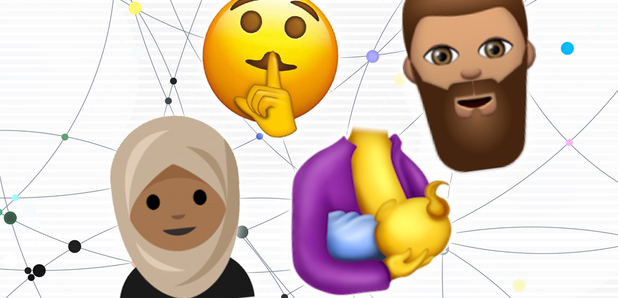 Mermaids, beards and sauropods (?) also made the list.
We've only just about recovered from the news that we're FINALLY getting bacon and avocado emojis next year, but we're about to get even MORE ways to express ourselves!
> The Peach Emoji Is Changing - And It's No Longer Bootylicious!
The Unicode Consortium, who decide what emojis make the cut, have filtered through the public suggestions for new emojis, and have revealed which ones will be hitting our phones next year.
While there are a slew of new facial expressions coming, we're SO hyped for the long-overdue facepalm emoji! Unicode have also revealed there will be a bearded man to accompany our mustachioed friend, a breastfeeding woman, a person wearing a headscarf, and, FINALLY, a vomiting emoji! Hangovers will never be the same again!
> Snapchat Achievements - How To Unlock Everything In Your Trophy Case
Fantasy creatures also seem to be well-represented, with mermaids/mermen, fairies and zombies all heading to a screen near you.
Blown your mind? GOOD! Because there's a 'mind blown' emoji coming too, so expect to get some heavy use out of that in 2017!
Check out the full list of approved emojis for Unicode 10 right here.
You May Also Like...