One HERO Of A Mum Has Hilariously Recreated Our Fave Celeb Poses!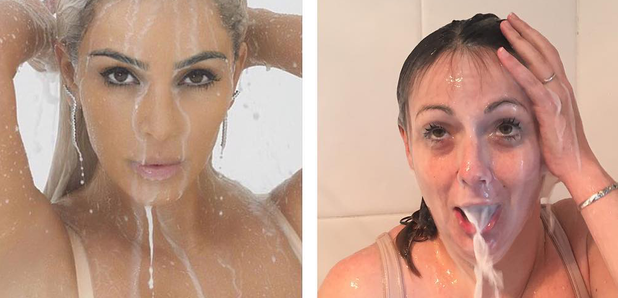 We challenge you not to crease up when you see this woman's attempts at being Selena Gomez, Kim Kardashian and more. Just. LOL.
Our mums are the sort who post horrific Minions memes on "the Facebook" with some sort of cringey inspirational quote. Our mums are the sort that are still sending Candy Crush requests to us every hour, on the hour. Our mums aren't like Celeste Barber.
Celeste, an Australian comedian, is the reason you should check your Instagram feed right now.
The hilarious mother has recreated her own versions of some of the sexiest señoritas of pops' poses, targetting the likes of Beyoncé, Blac Chyna, Jennifer Lopez and has even gone as far as to recreate Fergie's video for 'M.I.L.F. $'.
If you can get through this without creasing up, you're stronger than us!
You May Also Like...