Going Viral: Capital's Most Watched Videos Of 2014
10 December 2014, 14:37 | Updated: 4 December 2017, 11:10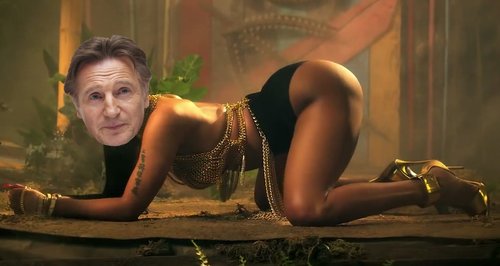 2014 has been a phenomenal year for Capital's artists!
Over the past 12 months, we've had some world-class faces walk through our studio doors, and we've DEFINITELY had a lot of fun with them!
From boy bands with kittens to Hollywood A-listers singing ballads, intimate sessions to sold-out stadium shows and everything in between, we've done the lot!
Fortunately for you lot, we've ALWAYS got our cameras on, and you've been watching these classics in your MILLIONS! Here's the 10 most watched videos by you from CapitalFM.com!
10 - Jessie J brings out a surprise guest at the Summertime Ball!
Back in June, 80,000 screaming hit music fans packed out Wembley Stadium in London for Capital's Summertime Ball. Not only was the weather perfect, the show was insane! One of the ultimate highlights which surprised EVERYONE (including us!), was when Jessie J brought on a surprise special guest.
Whilst Jessie was belting out 'Calling All Hearts' in the middle of the stadium, nobody was expecting Nathan Sykes to (literally) pop out of the main stage!
9 - Simon Cowell gets a 'yes' from us!
Meghan Trainor's 'All About That Bass' has undoubtedly been one of the BIGGEST hits of 2014, breaking the record for the longest running number 1 on the Vodafone Big Top 40, so who better to cover it than the biggest name in the music industry?
Yes, we got none other than Simon Cowell to sing! You are welcome!
8 - Sam Smith gets us all emosh with a Bruno Mars cover!
Back in October, Capital was part of the very first Global's Make Some Noise Day, and we saw some of the world's best talent swing by our HQ to perform some very special covers.
Sam Smith's cover of Bruno Mars' 'When I Was Your Man' definitely led to us shedding a tear or two!
7 - Michael from 5 Seconds of Summer issues an apology
Possibly the biggest "d'oh!" moment of the year has to be Michael Clifford losing his passport. Normally this wouldn't be such a big deal, but silly Mikey lost his the day before the Jingle Bell Ball!
Because of this boo-boo, bandmates Ashton, Calum and Luke had to perform for the first time EVER as a three-piece!
6 - That Liam Neeson video you CAN'T un-see!
When Nicki Minaj dropped her video for 'Anaconda', the Internet broke almost as much as when Kim Kardashian poster *those* pictures!
We couldn't help but get movie star Liam Neeson to cover the bootylicious anthem, we even produced a special version of the music video for the occasion!
5 - 5SOS meet something as cute as they are...
When we heard 5 Seconds of Summer were visiting Capital, we KNEW we had to do something special.
We sat Luke, Calum and Michael in our studio with 4 ADORABLE kittens! Unfortunately for Ashton, his cat allergy stopped him from cat-cuddle time!
4 - Ed NAILS 5 Seconds of Summer's number one hit
It's no secret that we love Ed Sheeran and 5 Seconds of Summer, so when Ed chose to cover the boys' debut single, we almost died!
Mr Sheeran performed a stripped back version of the Vodafone Big Top 40 chart topper 'She Looks So Perfect' - and it was PERFECT!
3 - Demi Lovato covers Ed Sheeran
One of our first Capital Live Sessions of 2014 turned out to be one of our biggest! Demi Lovato swung by Capital HQ to promote hit single 'Neon Lights' earlier this year, and treated us to a spine-chilling cover! It was Ed Sheeran's beautiful 'Give Me Love' that got the Demi treatment, and it moved us!
2 - Jessie J Makes Some Noise...
As part of Global's Make Some Noise Day back in October, Jessie J joined forces with Pandora for a live show on Capital to help raise money to change young lives.
What we didn't know at the time, was that her Capital Live Session would go viral! Her amazing rendition of Sam Smith's 'Stay With Me' was been viewed and shared in its millions, and is our most watched session video EVER! Well done Jessie!
1 - ...But Vin Diesel makes even more!
Sam Smith was clearly the main man in 2014! Not only did Jessie J cover his Vodafone Big Top 40 no. 1 hit 'Stay With Me', we even got Hollywood big man Vin Diesel to do the same!
Vin screeching out Sam's trademark high pitched vocals was the most viewed video on CapitalFM.com this year - but if that's not enough, it was picked up my international news channels and went massively viral! Well done Vinny!
You May Also Like...