'Gangnam Style' Is No Longer The Most Viewed YouTube Video Of All Time As Another Music Video Has Taken The Crown
12 July 2017, 14:23 | Updated: 4 December 2017, 11:10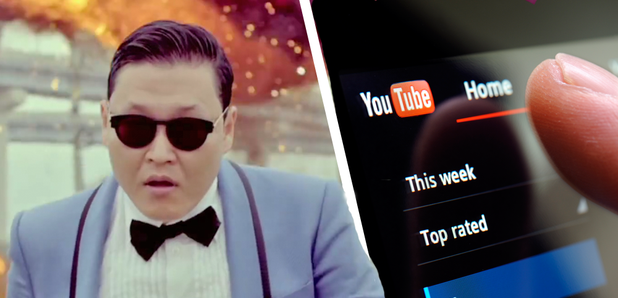 The time has come for Psy to make way for a new champion.
2012 was a pretty memorable year. Whilst Olympic fever swept the nation, a little song you may have heard of called 'Gangnam Style' was released.
5 years and a lot of iconic dancing later, Psy's monster track was sitting right at the top of YouTube's 'Most Viewed Videos Of All Time' list with 2.896 billion views (the population of the entire world is 7.347 billion btw)!
> We Translated The 'Despacito' Lyrics Into English & The Results Are Just A Bit Creepy
But whilst the Korean hit is still as catchy as ever, it has finally been overtaken in the YouTube rankings for the first time in years and it's another music video that has taken the title.
Wiz Khalifa and Charlie Puth's emotional track 'See You Again', which was part of the 'Furious 7' soundtrack and released as a tribute to the series' late star Paul Walker, has now been named the most viewed video EVER with 2.903 billion views.
Considering that the video was only released back in 2015, it's pretty amazing to have amassed that amount of views in only two years, compared to Gangnam Style's 5 years.
But whilst Charlie and Wiz can celebrate for now, their party may be short lived as there's another video quickly picking up YouTube views that has only been out for 7 months. Any guesses as to which one?
Yep, 'Despacito'!
The infectious song that's loved across the planet has picked up a MASSIVE 2.483 billion views...ALREADY! The power of 'Despacito' is real people and the video is the original song, not the remix with Justin Bieber!
At the time of writing, the top 5 videos on YouTube looks like:
1. Wiz Khalife ft Charlie Puth - 'See You Again': 2.903 billion views
2. Psy - 'Gangnam Style': 2.894 billion views
3. Justin Bieber - 'Sorry': 2.638 billion views
4. Mark Ronson ft Bruno Mars - 'Uptown Funk': 2.551 billion views
5. Luis Fonsi ft Daddy Yankee - 'Despacito': 2.506 billion views
Whilst you're here, check out the time we got these popstars to sing their favourite tracks of 2017...