This Week's MOST-READ Stories From The World Of Pop: From Nicki's Big Win To Jessie's Op!
4 July 2015, 07:00 | Updated: 4 December 2017, 11:10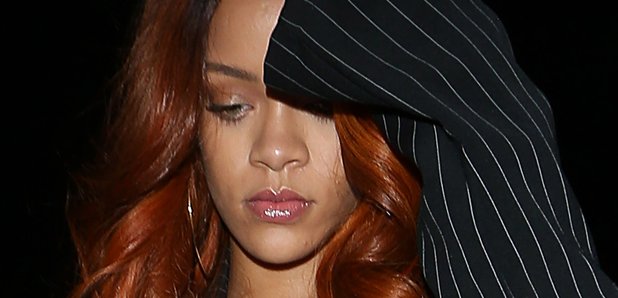 In a week that saw Rihanna gain a surprising new pet and #Zerrie tease something BIG... catch up on all the news you may have missed.
It's been QUITE the week in the world of music over the past seven days.
We had the annual BET Awards where two certain superstar divas pretty much swept the board, we've had new music from superstars like Jess Glynne and of course we've had some SERIOUSLY amazing viral videos arriving.
Head below to catch up on EVERYTHING you might have missed... and keep scrolling to the end for the funniest picture of the week!
The BET Awards 2015 Winners Were Announced… And Nicki Minaj And Beyonce Became The Stars Of The Show!
Queen Bey picked up three gongs at the show (though she wasn't actually there, #sadface), while Nicki picked up two for Best Female Hip-Hop Artist and Viewers' Choice Award, though it was the lady's performance with Meek Mill that REALLY stole the show.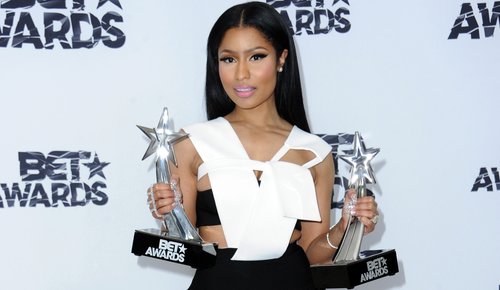 Jess Glynne Arrives With Her Brand New Song 'Don't Be So Hard On Yourself'... And You All LOVED It!
The 'Right Here' star's next solo single got its first play on Capital this week and it's pretty safe to say another summer anthem has just arrived! Hit play on the clip to give it a whirl.
Jessie J Keeps Her #Heartbeats Updated After Her Operation: "I'm In A Lot Of Pain"
The 'Sweet Talker' singer revealed last week she had undergone a mystery surgery operation and gave fans a big update on her recovery progress this week. #GetWellSoonJessie!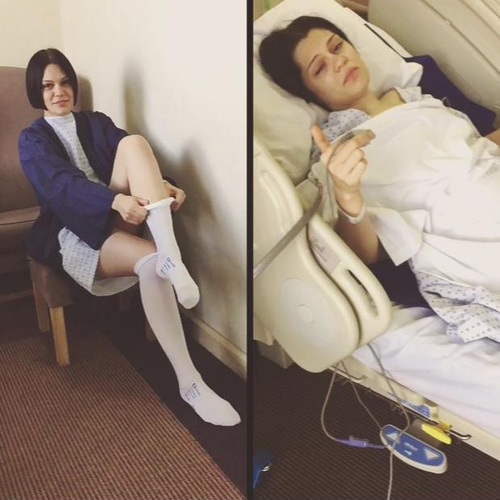 Five Year-Old America's Got Talent Contestant Heavenly Joy Steals The Show With Her Frozen Cover
The adorable singer had pitch perfect vocals when she took on popular Disney track 'Let It Go', and of COURSE she went viral soon after the show aired.
Perrie Edwards Revealed She Wants To Have A Baby At 24! Mini #Zerrie Might Happen Soon!
The Little Mix star got honest in the girls' latest interview, where she opened up on wedding plans and when she and Zayn might be planning to start a family.
Justin Bieber's 'Where Are U Now' Video Arrives… But Some Naughty Graffiti Steals The Spotlight!
The singer's team-up with Skrillex and Diplo now has an official video, but fans couldn't believe it when not only did ex-GF Selena Gomez's name crop up in the artistic video but a penis was ALSO drawn over the Biebster. SACRILEGE!
Yes You Read That Right! Only RIHANNA Could Go Out Clubbing… And Come Home With A Puppy
RiRi was on a typical night out in LA clubbing at the weekend when she ended up coming home with a puppy dog, her friends couldn't stop SnapChatting about it!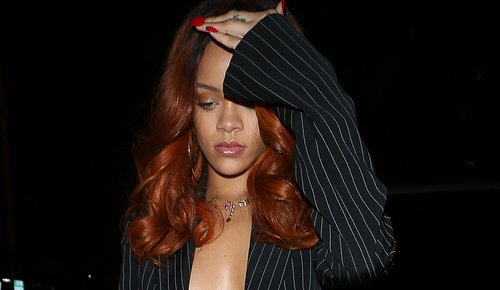 Harry Styles Covers Up His Modesty After Spotting Himself On The Big Screen
The 1D star was performing live during the band's 'On The Road Again' tour when he realised his bulge had been given a close-up on the stage screen. Awkwardness ensued.
HARRY COVERED HIS BULGE WHEN HE SAW HIMSELF ON THE BIG SCREEN pic.twitter.com/0MmZjA29bV

— amber (@loveliphes) June 30, 2015
As Biopic 'Amy' Wins Critical Acclaim… Footage Of Amy Winehouse Singing Aged 14 Blows EVERYONE Away
The new documentary film about the life of 'Back To Black' star Amy is big news right now, and just this week footage of Amy singing 'Happy Birthday' to one of her friends back when she was in her early teens was released and pretty much had everyone clamouring for more about the life of this iconic star.
And finally… this picture happened at the BET Awards 2015. Just what DID Nicki Minaj say to Rihanna to make her pull this face?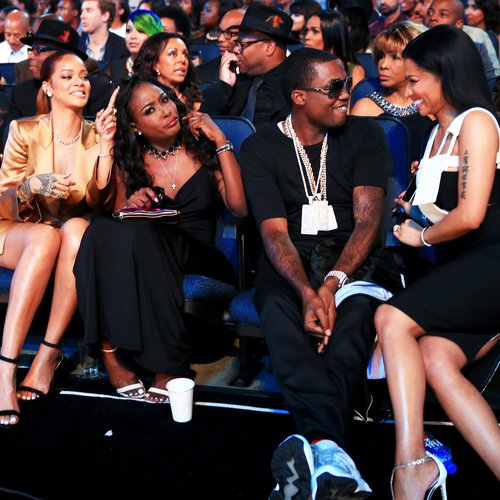 You may also like...
Disclosure's Brand New Music Video For 'Holding On' Also Arrived This Week...
PLUS... We Caught Up With Naughty Boy To Grill Him On Zayn Malik's New Direction