This Week's MOST-READ Stories: 1D's Surprise New Track & Taylor Throwing Shade
1 August 2015, 06:00 | Updated: 4 December 2017, 11:10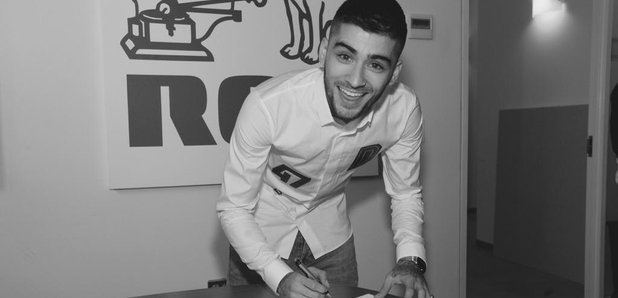 From Zayn and Perrie's SEXY win... to Biebs giving the fans exactly what they want!
It's been a BIG week in the world of music news over the past seven days - especially if you're a fan of One Direction!
We've barely been able to keep up with the antics of 1D - and ex-band member Zayn - as new songs arrive, record deals get signed... and people get named the SEXIEST man alive!
Check out the eight BIGGEST stories of the week below:
One Direction Reveal New Song 'Drag Me Down' - Their First Single Release Without Zayn Malik - See Lyrics & Listen Here!
Harry, Niall, Liam and Louis dropped their very FIRST single since Zayn Malik's departure this week, after confirming that their fifth album is almost ready as well! Fans went absolutely crazy for 'Drag Me Down', sending it to number one on iTunes… but will it hit number one this Sunday on the Vodafone Big Top 40?
Find Out ALL About 1D's New Song Below: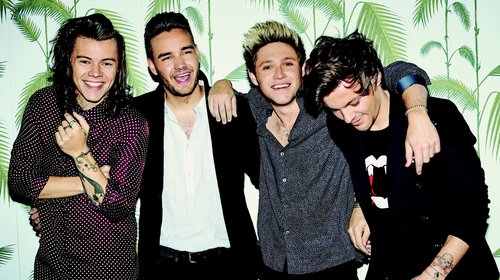 Perrie Edwards & Zayn Malik Are Crowned Sexiest Male 7 Female In Pop 2015… The First Couple To Win!
Plus we LOVED Perrie's tweet about her win, joking that she is "doing a Kanye" and wanted Beyonce ot win the title this year.
Sorry Pez… the Mixers have spoken and you're the HOTTEST female out there, and your man Zayn has won for the second year in a row!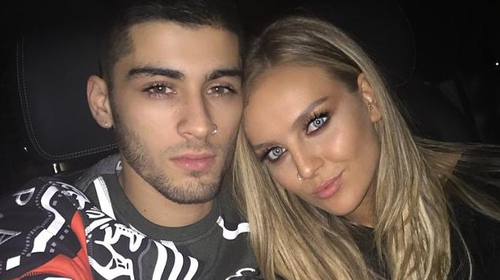 Justin Bieber Announces New Song 'What Do You Mean' - & The Album Will Be EDM Inspired!
The 'Boyfriend' star confirmed his new single will arrive in less than 30 days, the Beliebers went crazy AND Biebs has promised he'll have a more EDM-inspired sound when he returns with a whole new record. EEEK!

WATCH: It's Time To Celebrate #ThreeYearsOfFifthHarmony... With An Emotional Video!
It's hard to believe we've now had THREE years of the Fifth Harmony ladies and, with them celebrating their anniversary this week, their friends and family got together to congratulate the girls with an AMAZING video in their honour.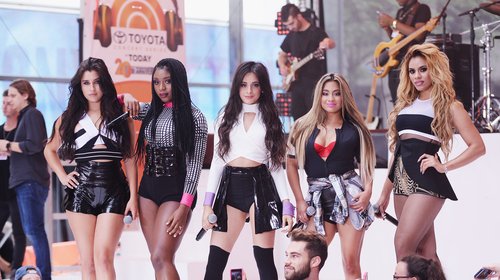 Avicii's New Album 'Stories' Is NEARLY Here… And He's Just Teased THREE New Songs!
The 'Wake Me Up' DJ drops three new songs during a festival set this past week and listen to them right below, as hype builds for the 'Waiting For Love' star's next record, the follow-up to 'True'.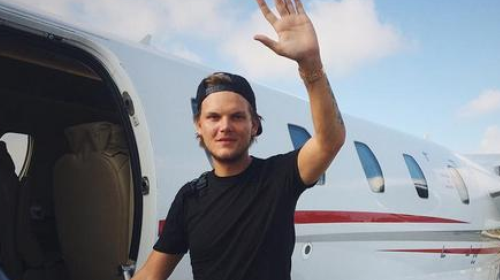 "I've No Plans To Pursue It At The Moment": Cara Delevingne's Music Career Is On Hold
She may have dabbled with a singing career, but model and movie star Cara says she doesn't plan to focus on music at the moment. Looks like she's full focused on her Hollywood career for the time being - with Paper Towns premiered this past week and Suicide Squad being a HUGE favourite for 2016's film season.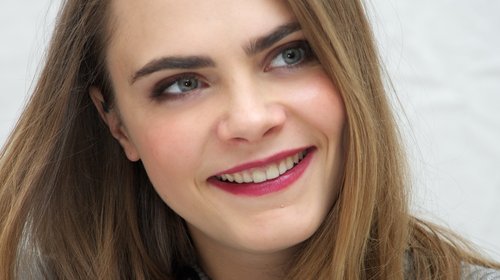 Zayn Malik's New Solo Album - What To Expect From His First Release On His Own
Zayn Malik has officially signed to RCA Records to release his solo material - and we've got a first look at what we can expect from his debut album.
From whether Naughty Boy's contributions will still feature to a tribute to Perrie Edwards - just what WILl Zayn's first record sound like.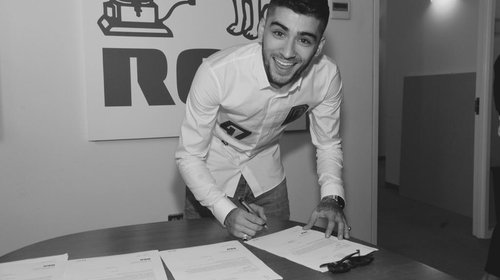 Erm, Did Taylor Swift Just Throw Epic Shade At Katy Perry… Using LEFT SHARK?!
Will the feud between Katy Perry and Taylor Swift ever end? It seems not, if the latest twist in the saga is anything to go by…. Tay's got Left Shark involved in their beef!
When a shark popped up behind Taylor when she was performing 'Bad Blood' on a recent date of her '1989' World Tour – the song famously written about her fall out with Katy Perry – fans came to one conclusion, it was serious shade towards KPez.
You may also like...
WATCH: Celebs React To Louis Ripping Liam's Shirt Off