WATCH: This Guy Rapping To His Cat In The Bath Will Make You Wanna Try This ASAP
16 February 2017, 14:41 | Updated: 4 December 2017, 11:10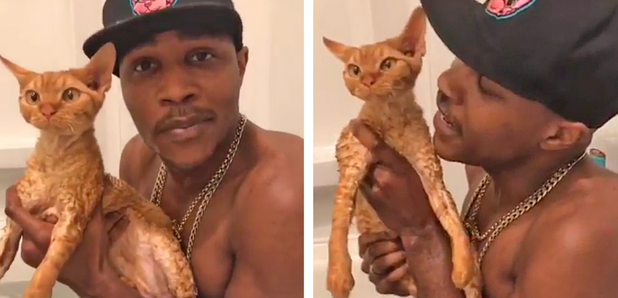 His channel is a like a gold mine for any feline fans!
Cats and rap music - two things that go together better than you might have ever imagined!
Bagpuss, Cat In The Hat and Postman Pat's sidekick Jess are all huge rap fans (apparently), but if there was one guy who could make their dream of being in a rap video come true, it would be YouTube star Moshow.
In the 30 videos on his YouTube channel, Moshow proves he's got more love for his feline friends than most people get in their relationship!
The Baltimore resident has been making videos about cats for the last two years and in a recent interview with Noisey, he explained exactly why he loves them.
"I love cats because they use the litter by themselves, which I think is awesome. Also, when you have a cat you have to work for that love. It's not like the cat is going to be all over you 24-7. So if you see that a cat and a human have a close relationship, you just know that is a real strong bond."
The four main cats who feature in his videos are caled Sushi, Megamam, Ravioli and Tally and Moshow revealed that they absolutely love his music. "They love my music. They're in the studio when I record every day. My music is based off my emotions and feelings, and the cats will lay in my lap or sit on my head as I'm recording, and the energy just comes from them."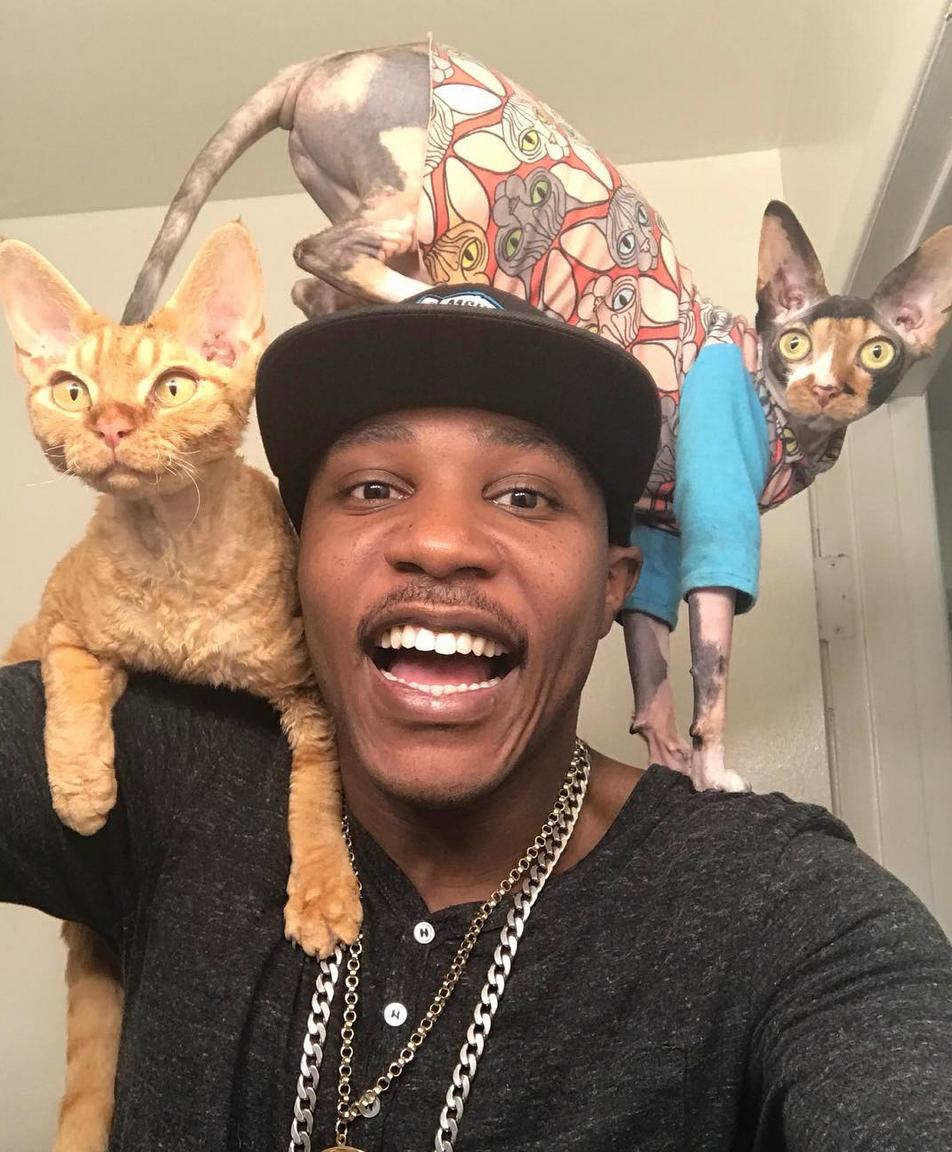 Picture: instagram
Moshow explained that he doesn't take his cats on stage when he performs live shows, but he always holds meet & greet sessions afterwards where fans can get up close and personal with his pets.
Talking specifically about the video above, which sees Moshow having a bath with his cat Ravioli, he explained, "I have to bathe my cats. They're special breeds and I have to give them a bath once every 2-3 weeks. They don't have fur, and Ravioli only has the first fur of a cat, so they have oil build ups and if I don't clean their skin they get dirty, like humans. I have to clean the bacteria off their skin or it'll get infected. It's one of those things where, I have to give them baths, so I might as well be rapping as well."
Cat rap is actually our favourite discovery in recent times and in honour of that, we'll leave you with our fave pics from Moshow's Instagram...
You may also like...