WATCH: Guys Respond To 'Mime Through Time' Viral With Their Own HILARIOUS Version
5 May 2015, 10:03 | Updated: 4 December 2017, 11:10
Guys Mime Through Time - SketchSHE response by Goat Chatter.
03:34
From Sia's 'Chandelier' to PSY's 'Gangnam Style', the boys show off THEIR skills this time around.
Fancy being taken on an emotional roller-coaster through some of the highs (and lows) of music over the past few decades?
The chaps from YouTube channel Goat Chatter have crafted their own HILARIOUS response video to SketchSHE's Mime Through Time viral video, as the men try their best to out 'do the ladies with the lip-syncing, costumed car-ride antics.
From glam-rock superstar Kiss to the Village People and from Celina Dion and Bruno Mars to PSY and Sia, Chris Michael and Ali recreate some of THE biggest musical moments (with varying levels of success!).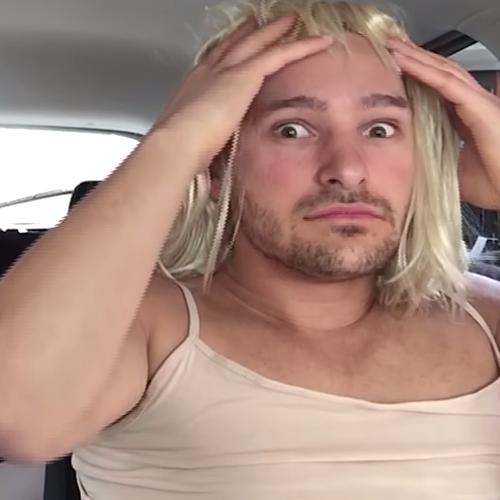 Hit play on the video above and decide for yourselves whether you prefer the chaps or the ladies' Mime Through Time.
And JUST in case you missed it… enjoy the SketchShe female version of Mime Through Time below!
You may also like hello..
Check out ALL the latest hit music videos below: