Despacito Just Got Deleted From YouTube After Hackers Target Large VEVO Accounts
10 April 2018, 13:36 | Updated: 10 April 2018, 18:01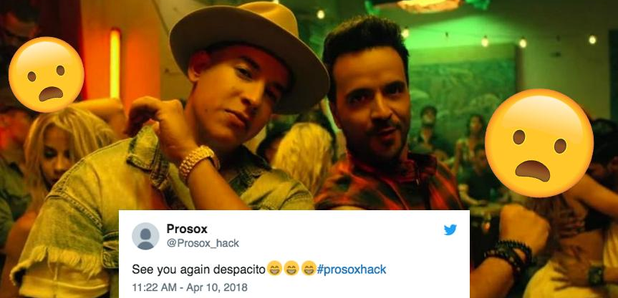 A hacker is targeting some of the biggest names in the game from Selena Gomez to Adele and Katy Perry and they've even deleted Despacito!
A hacker is targeting pop stars music videos via their VEVO accounts and has even deleted the most viewed music video of all time, Luis Fonsi's 'Despacito' (the non-Bieber version) which had 5 billion views!
See you again despacito#prosoxhack

— Prosox (@Prosox_hack) April 10, 2018
Other stars such as Selena Gomez, Adele, Katy Perry and Naughty Boy have been targeted, with their videos remaining live but their titles changed to 'hacked by prosox'.

Picture: Twitter
The user claiming responsibility is actively tweeting his hacking spree and may even be responding to people through his hacks...
PROSOX DO NOT HACK KATY'S CHANNEL PLEASE

— malek (@oneofthefags) April 10, 2018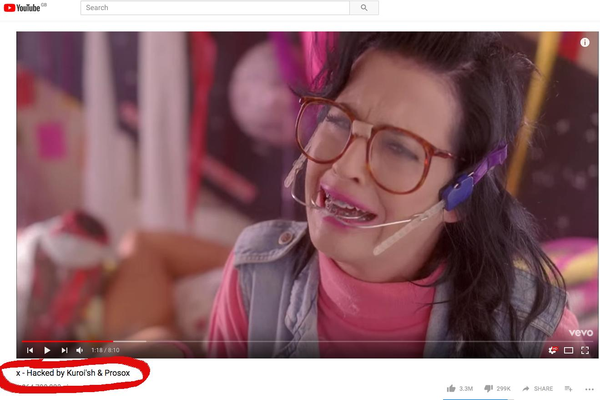 Picture:Youtube
LEAVE KATY ALONE!
The hacker who calls himself 'prosox' is aiming for the biggest hitting VEVO music videos, targeting Selena Gomez's video for 'Wolves' which has 144 million views and Adele's video for 'Hello' which once held the record for most views in 24 hours.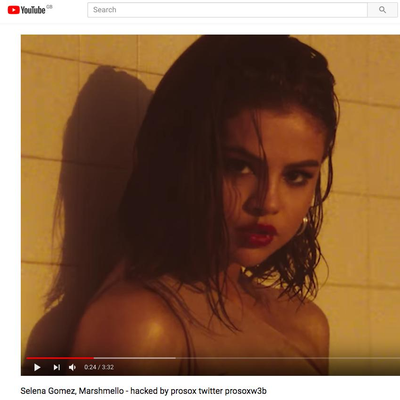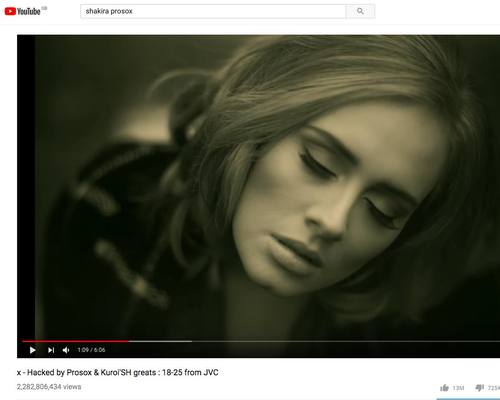 Picture: Youtube
Drake, Naughty Boy and Shakira are also said to have been targeted as the hack is still very much under way, who knows who else will be next!
Watch Selena Gomez prank a super fan here!