Marvin Humes' Top Tracks Of 2014
17 December 2014, 09:07 | Updated: 4 December 2017, 11:10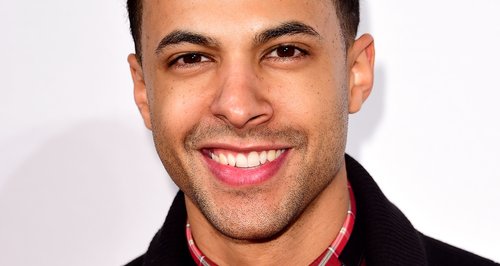 It's been another year of amazing single releases, so we ask the man in the know, Capital's own Marvin Humes on what he thinks have been the biggest of 2014.
We have to agree with each and every one of these picks from Marvin. From Route 94 and Jess Glynne 'My Love' to Sigma with 'Nobody To Love', these are just ten huge tracks that make you want to dance and sing along, no matter where you are!
1. Route 94 ft. Jess Glynne - My Love
This debut single from British music producer and DJ Route 94 is the ultimate party track to get you in the mood.
2. Duke Dumont - Got You
Topping the iTunes charts on 16 March 2014 within hours of its release, it's no surprise this tune reached number one in the Vodafone Big Top 40 chart!
3. Oliver Heldens - Gecko (Overdrive)
Two newcomers of 2014, Becky Hill and Oliver Heldens, smashed the charts with this single release earlier in the year, both going on to have huge success throughout the year.
4. Chris Brown - Loyal
Making one of hell of a comeback in 2014, Chris Brown reminds us all of why he's been on top for so many years with 'Loyal' and new album 'X'.
5. Ten Walls - Walking With Elephants
We all know Thursday is the new Friday, and when heading out this Thursday make sure to add this one from Ten Walls to your getting ready playlist!
6. Wankelmut ft. Emma Louise - My Head Is A Jungle MK Remix
House music never sounded so good! This MK remix of Wankelmut's massive 2014 hit 'My Head Is A Jungle' has us hitting repeat over and over on our iTunes.
7. Sigma - Nobody To Love
Reaching number one in the Vodafone Big Top 40 charts, 2014 has been all about this tune since it was released in April from British duo Joe and Cameron.
8. Mr Probz - Waves
Topping the charts in multiple countries, 'Waves' has us up from our tables every time this one comes on in the club! A winner from 2014, for sure.
9. Waze & Odyssey - Bump & Grind 2014
Just when we thought R Kelly's 'Bump & Grind' couldn't get any better, Waze & Odyssey went and created this epic track, putting a spin on the R&B classic.
10. Mark Ronson ft. Bruno Mars - Uptown Funk
Finally, this new release from Mark Ronson and Bruno Mars has us so happy. This funk/soul song could well steal the top spot for our number one favourite.
You May Also Like…