Uh Oh… Marty McKenna's Returning To Geordie Shore To Cause Havoc For Chloe Ferry
26 January 2018, 15:17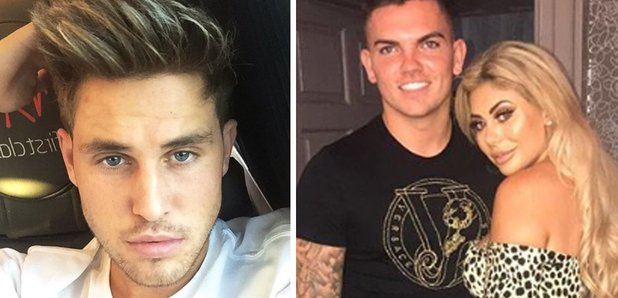 Chloe and Marty had their fair share of fights!
The Geordie Shore originals might have been dropping like flies, but it looks like we will see an old(er) face returning for the next series as rumour has it Marty McKenna's been invited back to cause havoc between Chloe Ferry and Sam Gowland.
Fans of the show will know that Marty and Chloe had a tumultuous on/off relationship throughout their time on the reality series, so their reunion is bound to cause ructions regardless.
So add that to the fact that Chloe is now coupled up with new boy Sam on and off the show and it sounds like a recipe for some pretty big arguments – we all know THAT couple who just don't work romantically but get hella jealous if their ex is with someone else.
Marty left the show amid rumours he was sacked by show bosses and following tweets that he had been the last one to find out the news, but it looks like they may have had a change of heart to cause some drama.
A source close to the show revealed, "Show bosses are hoping Marty's return will ruffle some feathers and cause some drama between the couple, especially considering his history with Chloe."
We're already excited for the #drama.