WATCH: Vin Diesel Sings Maroon 5 'My Heart Is Open' On Karaoke…Maybe Keep The Day Job!
16 February 2015, 09:59 | Updated: 4 December 2017, 11:10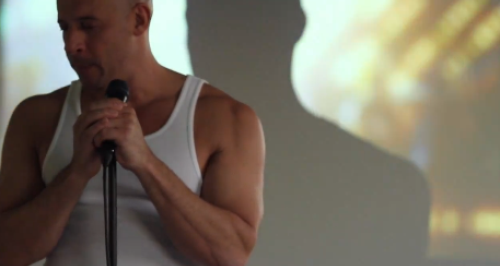 Vin Diesel covers the Maroon 5 song for Valentine's Day… but be warned – it MAY make your ears bleed on the high notes!
Vin Diesel is a man of many, erm, talents it seems – and he is a BIG fan of karaoke!
To celebrate Valentine's Day over the weekend, Vin treated his fans to a rendition of Maroon 5's 'My Heart Is Open'… though the high notes are probably enough to shatter wine glasses.
We love that Vin enjoys belting out a tune in the way that karaoke should truly be done – but maybe stick to the acting for your actual career!
If you liked his love song, it's probably time to revisit the time he sang Sam Smith's 'Stay With Me' especially for Capital:
We'd like to see Vin belt out a real rock classic or some cheesy old school R&B for his next turn on the mic!
You May Also Like: