WATCH: Marnie Simpson Posts Heartbreaking Explanation After Lewis Bloor's Cheating Video Emerges
22 February 2017, 08:45 | Updated: 4 December 2017, 11:10
Marnie Simpson talks about Lewis Bloor cheating on Valentine's Day during Geordie Shore filming
06:34
The Geordie Shore star took to Snapchat to explain the real reason why she and Lewis split up.
It's never nice to find out your significant other has cheated during your relationship, but it's even worse for Marnie Simpson as Lewis Bloor was caught on video in bed with another girl… on VALENTINE'S DAY.
Marnie's been filming in the Geordie Shore house, and the cast always have their mobile phones and social media taken away during filming, so the couple had been apart for a few weeks.
Marnie was allowed to call Lewis from the communal phone the day after Valentine's Day, when he told her how much he missed her and had even sent her flowers for the big day to the location.
However, it turns out that Lewis hadn't been entirely honest on that call – and the night before he had been out partying and met some girls at a taxi rank, ending up in bed with one of them at a hotel… and her friend filmed the whole thing and sold the footage to the papers.
Following the footage being made public, Marnie took to Snapchat to post a long speech explaining what had happened, telling her fans, "I don't normally do videos, but I feel like I want to get my point across about what the hell has just happened. He was talking to me literally as he was leaving the hotel where he's just sh****d this girl. I can't actually get my head around it."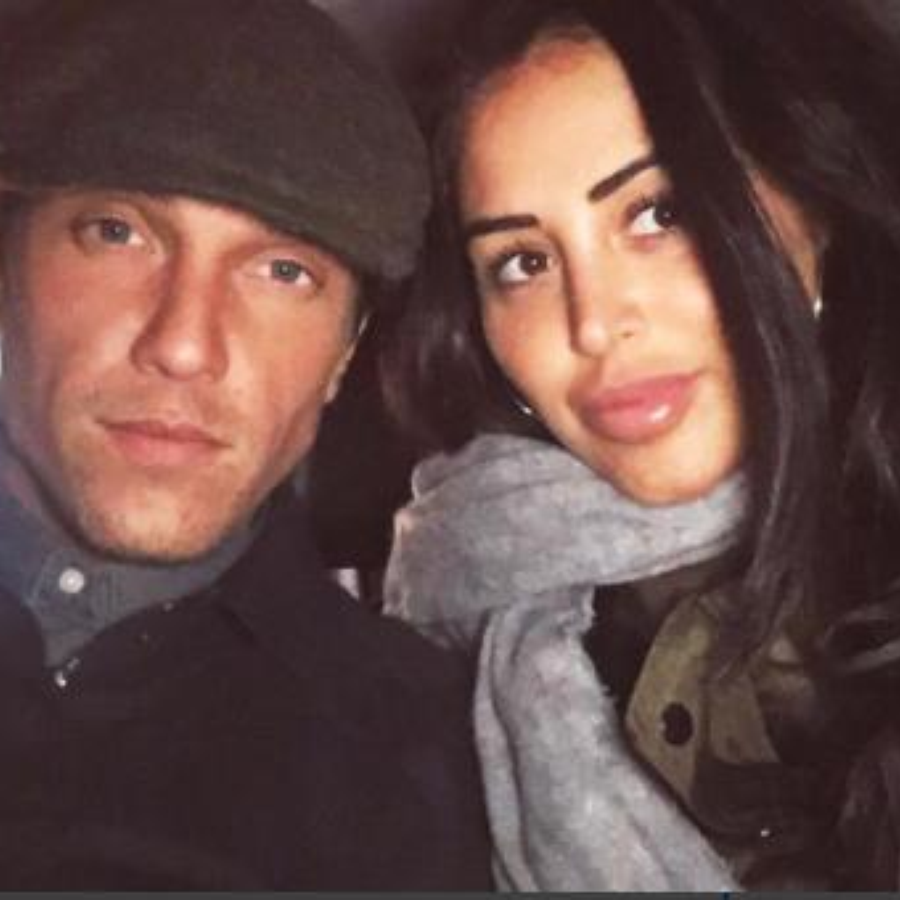 Marnie also revealed that Lewis had claimed to his one-night-stand that he was only with Marnie for the money and that their relationship was fake – something which wasn't the case as far as Marnie was concerned.
Marnie also took to Twitter to expose another occasion Lewis had cheated on her, after a girl came forward and said she had hooked up with Lewis WHILE MARNIE WAS ASLEEP IN THEIR HOTEL ROOM.
To cheat on your gf while she slept when on holiday together is the unthinkable and then get back in bed As if nothing had happened pic.twitter.com/Tl1soWBOOm

— Marnie. (@MarnieGShore) February 22, 2017
Barcelona was the best holiday I ever had,I loved it we stayed in the w hotel and to think he was cheating in a different room as I slept

— Marnie. (@MarnieGShore) February 22, 2017
The morning after to act as if nothing happened.

These were taken the day after pic.twitter.com/udEFRpLGlY

— Marnie. (@MarnieGShore) February 22, 2017
When I woke up In he middle of the night he wasn't there and when he returned he said he fell asleep at the beach.

— Marnie. (@MarnieGShore) February 22, 2017
And carried on sleeping with me the entire holiday. God only knows how many times he actually cheated on me. Make me sick

— Marnie. (@MarnieGShore) February 22, 2017
Rumours of a split had been circulating for a few days after Marnie and Lewis both posted cryptic messages after she came out of the Geordie Shore house:
Don't make eternal life long promises with a deceiver They wont change.
And u always end up getting your broken

— Marnie. (@MarnieGShore) February 20, 2017
All good things...

— Lewis Bloor (@lewis_bloor) February 20, 2017
The girl from the footage also told The Sun about what happened with Lewis, explaining, "My friend spotted him as we were queueing up for a ride back to our hotel after the [Drake] gig.
"We asked what he was doing and he said his mates had gone back to Essex without him. As a joke I asked if he wanted to come in to Central London with us and he jumped in the back.
"As soon as we got in to the car he started telling me he wanted to kiss me - I thought it was really funny as I didn't fancy him in the slightest. He was so drunk, and kept asking the driver if he could smoke in the car.
"That was a no, but the driver did pull over so he could buy some more booze, he picked up a bottle of vodka and a bottle of Red Bull. There was loads of traffic and we were playing drinking games in the back - he was begging me to spit neat vodka in to his mouth."
When the group got back to the girls' hotel in London Bridge, she revealed, "He was really pervy from the start. We just went back to the hotel room to chill out - we aren't from London so didn't really have any idea about where to go after hours. We continued to drink loads, Lewis was really drunk and chatting about random stuff."
Well, it looks like it is over for good for the CBB couple – and it looks like it's good riddance too!