WATCH: Marnie Simpson Posts Tearful Response As It All Kicks Off With Her Ex Aaron
6 January 2017, 17:37 | Updated: 4 December 2017, 11:10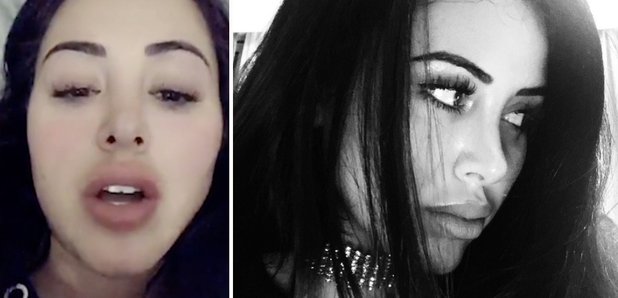 Marnie & Lewis Bloor split up before NYE, but she's since had beef with her ex Aaron Chalmers and Geordie Shore co-star Marty McKenna.
So far, 2017 has not been easy for Marnie Simpson… as well as starting the year fresh off a break up from Lewis Bloor, she's now embroiled in an argument with he ex, Aaron Chalmers, her Geordie Shore co-star Marty McKenna.
Marnie took to Snapchat to post a tearful response after she received a lot of abuse on social media from people getting involved in her relationships with the three men.
She told her fans "Sometimes I feel I have to put things on my Snapchat, especially when you feel like s***, because there's no way of explaining yourself. I'm really sick of people saying mine and Lewis' relationship was fake when it wasn't. It's not fake and it never has been fake.
"I end up being more upset than I need to be. Break ups are tough anyway when you try to work them out. I am so sick of everyone trying to get involved in my life and people calling us horrible names on Twitter. I'm sick of people accusing us of things that aren't true. I just feel like people on social media can really get people down.
"The way I feel I might come off social media altogether because it's awful and it causes problems and makes us upset. Basically I feel like I hate all of the people who say horrible things on social media. I hate all of the people who think they know me or Lewis or our relationship or anything about me, because nobody actually does."
It comes after Marnie announced that she was single just before New Year's Eve and then spoke out about the fact that her ex, Aaron Chalmers was dating Lauren Pope from The Only Way Is Essex.
She explained, "I can't believe my ex Aaron Chalmers is dating Lauren Pope! I wouldn't have put them together and it's weird that she's one of Lewis' exes. She's a bit older, which could be good for him. I wish them all the luck in the world. I want Aaron to be happy and, who knows, she could be The One."
Aaron didn't take too kindly to Marnie calling the relationship "weird" and hit back at her on Twitter: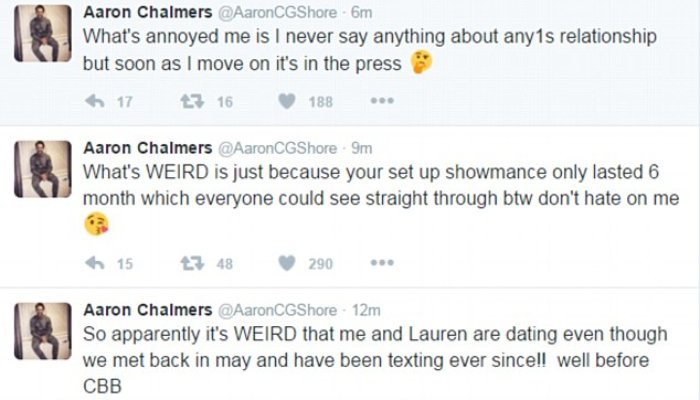 Then Marty McKenna got involved with the whole thing, claiming Marnie had tried to snog her ex Aaron while filming for the new series of Geordie Shore (and while she was still with Lewis), "She's pure evil and there's no need to even say anything about them. She's a fake, fake, fake person and I hate her, me.
"She were all over Aaron and trying to neck on with him while we were filming – all behind her boyfriend's back. Aaron used to be blinded by her but she's done this all too many times.
"If you thought Gaz [Beadle] was bad back in the day – she's ten times worse. I never watch the show back, me, but I saw one episode once and she was going in on me while filming her green screen bits."
And Marnie hit back at him, "Martin seems to be a lonely and unhappy person who I believe is weirdly in love with Aaron.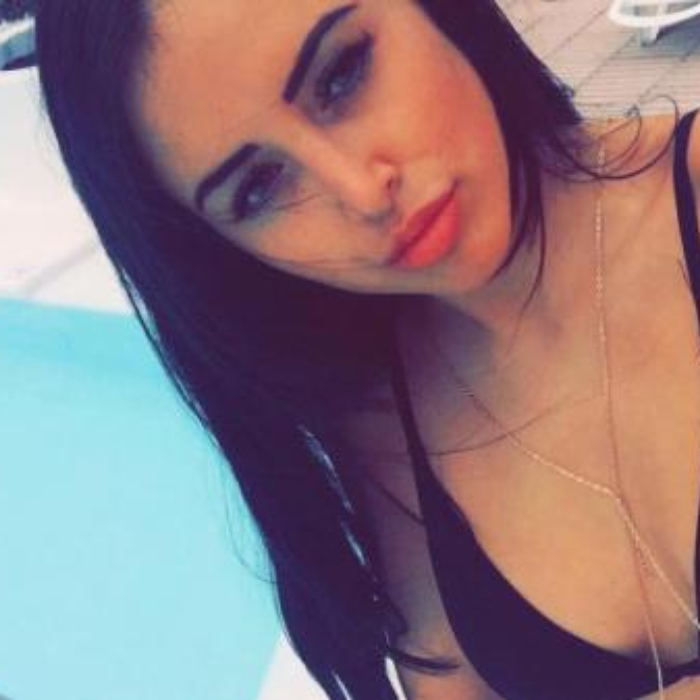 "He always seemed jealous of me because I was Aaron's girlfriend or something. I have always had this strange feeling he hated me from the start and his relationship with Aaron I find extremely odd!
"We have never gotten on because of it, and any chance he gets to talk about me in any way, he takes it. I feel deeply sorry for him. He has issues he really needs to sort out."
Are you keeping up? Ok, good.
We'll have to keep an eye on whether Marnie actually does delete her Twitter, but one thing's for sure – the trolls have gone way too far to upset her this much.