WATCH: Seth MacFarlane And Mark Wahlberg Play 'Accentuate' With Some SKETCHY Accents
9 July 2015, 07:40 | Updated: 4 December 2017, 11:10
Ted 2 stars Mark Wahlberg and Seth MacFarlane wow us all with some rather impressive (and some kind of sketchy) accents in a game of 'accentuate'!
With Ted 2 out in cinemas now Dave Berry and Lisa Snowdon are joined by stars of the movie, and all around funny men Seth MacFarlane and Mark Wahlberg as they play a game of 'accentuate'.
The rules are simple - pick two cards, read aloud the phrase on the first card and then match it with the given accent on the second, simples. Mostly, it did take the acting duo a few failed attempts to get the hang of the British classic.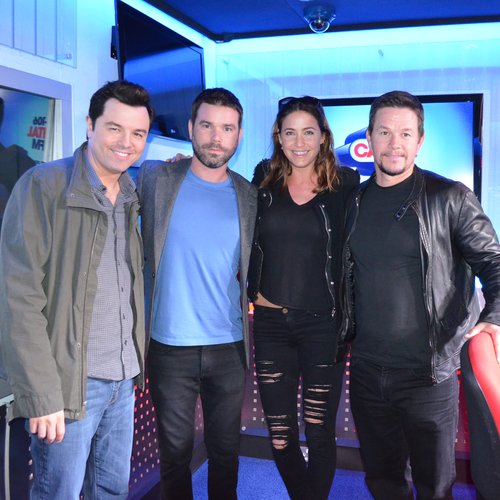 Watch Seth and Mark take on hilarious characters as they don there best Italian, German and Jamaican accents in this rather hilarious video. Nice job guys.
For more celebrity mash-ups and exclusive interviews, don't miss Dave Berry and Lisa Snowdon every Saturday from 6am.
You May Also Like...