The First Anniversary Of The Manchester Arena Attack Is Set To Be Marked In The Most Beautiful Way
9 April 2018, 15:22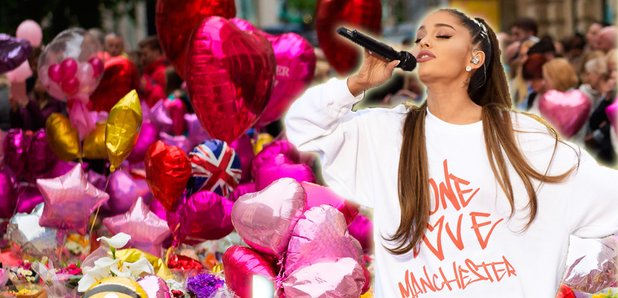 It will remember the lives lost in the tragic terror attack.
The first anniversary of the terror attack which cost the lives of 22 people at Ariana Grande's concert at the Manchester Arena is fast approaching, and a beautiful tribute has been planned to remember the victims.
Catch Up With All The Best Bits From #OneLoveManchester At Old Trafford Cricket Ground
On 22nd May 2018, a large-scale singalong is going to be taking place with choirs from all over Manchester coming together for a special performance called Manchester Together – With One Voice.
As well as the choir performance, the last half hour of the show will include a mass singalong which everyone is invited to take part in, taking place at Albert Square in Manchester.
The event listing reads, "The event is open to anyone who wants to come together, with one voice, for a mass-singalong in a united act of remembrance. Supported by choirs from across the region, we'll have a selection of songs that evoke pride and solidarity."
As well as the singalong, the city is organising another event from 22-26th May called Manchester Together – There Is A Light, where song lyrics will be projected onto the pavements and buildings in the city's St Ann's Square.
The people of Manchester were famously defiant after the horrific attack last year, and came together in spectacular fashion to help those caught in the Manchester Attack as well as to remember those who had died, and this anniversary event will no doubt be another fitting tribute to those who were affected.
If You Want All The Low-Down On All The Latest Music News, Head On Over To Our App