20 MINUTES... That's How Long It Took Magic! To Write Their No. 1 Smash 'Rude'
5 August 2014, 11:10 | Updated: 4 December 2017, 11:10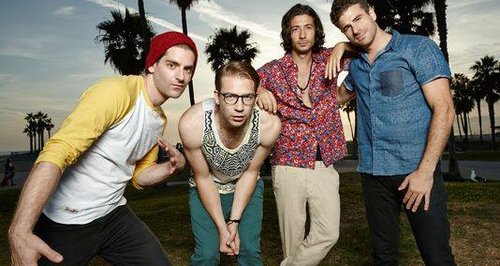 The Big Top 40 number one stars reveal just how their massive hit single came about.
Just in case Magic! couldn't get ANY more cool… the boys have now revealed their smash 'Rude' took just 20 MINUTES to write!
The Canadian band have a massive hit on their hands with 'Rude', which smashed into the number one spot on the Vodafone Big Top 40 chart last month.
But they've now revealed it took less than half an hour to put the INCREDIBLE track together. Way to make us feel inadequate chaps.
"'Rude' took 20 minutes to write, it came out of nowhere," Magic! frontman Nasri Atweh revealed to the Daily Star this week. "Our more personally songs aren't any harder to write either.
Plus, with the boys dropping their debut album 'Don't Kill The Magic' stateside very soon, they've already got plans to tour the UK in the future… and to show off some of their best moves!
"I trained as a dancer!" Nasri revealed. "I didn't dance at our early shows, but Ben saw me groove before a concert one day and said, 'What, you can dance'?'. Our fans react crazily when I dance now!'
You may also like…