Fans Reckon Love Island's Jamie & Camilla Are Official After They Took Another Big Relationship Step
3 August 2017, 16:18 | Updated: 4 December 2017, 11:10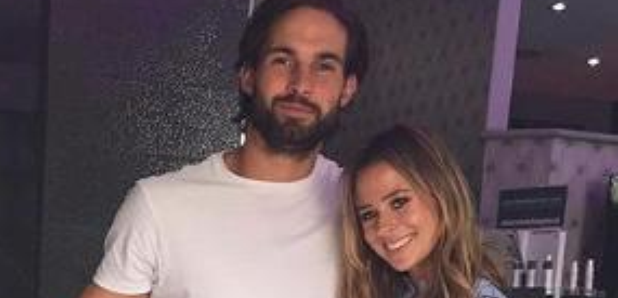 Big milestone reached!
Camilla and Jamie were everybody's favourites in the villa and we're pretty convinced that the only reason they didn't win Love Island, was because they weren't official.
However it looks like they could be closer than ever to becoming an official couple as Camilla was seen being introduced to her beaut's family in Essex!
> Love Island's Jamie & Camilla Had This Picture Removed From Instagram & Fans Think Jonny & Craig Reported It Fans saw them enjoying themselves up in Scotland during the Love Island reunion show, but it was unclear as to whether Camilla had met Jamie's family.
Taking to Instagram, the Calvin Klein model shared a cute selfie of the pair with some of the Jewitt family chilling in the background.
This led to questions from fans as to whether the pair had finally made things official.
It's real then

— I'm Juggy not Noel (@gallagher1aaa) August 2, 2017
Corr ya brothers cute too .
Love the getting to know family bit.... Surely it's official now?

— Pearl Harper (@PearlHa94773905) August 3, 2017
Love this! one of the best couples to come out of Love Island @LoveIsland

— Whitney (@WhitneyHolgate) August 2, 2017
Ok there's no denying it no longer guys, Jamie and Camilla must secretly be official l I know it #LoveIsland pic.twitter.com/FwFsxx8FmQ

— (@jamillastan) August 2, 2017
Jamie and Camilla not official yet?? Put a ring on it already man! #loveisland

— Yasmin Robinson (@SnazzyYazi) July 31, 2017
Just watched tv interviews with Camilla and Jamie and they are very much looking official. So happy

— Debra (@debrajane4950) July 31, 2017
the day camilla and jamie make it official,will be the day my life is complete #LoveIsland

— Leah gardner (@Leahgardner20) July 30, 2017
> Download Our App, And We'll Keep You In The Loop With Exactly What's Going On With Love Island 24/7!
Pssst. ICYMI... Dom was in Skins!