Dw, Gabby - Last Year's 'Love Island' Stars SLAM The Lie Detector And Producers For Being Fake AF!
19 July 2017, 08:48 | Updated: 4 December 2017, 11:10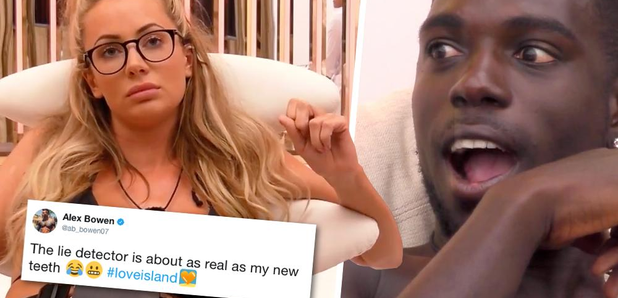 Liv is gonna be RAGING to know this...
Following that Tweet game, where Stormzy pretty much destroyed Chris and Olivia, we didn't think the tasks in 'Love Island' could get any more brutal.
Then they go and bring back the lie detector segment. Get us a knife and fork, 'cause there's gonna be some beef.
> Play 'Love Island' Tinder To Brutally Reveal The Islanders That Are Actually No-One's Type On Paper
The iTV2 show brought back it's iconic feature, where they hooked up the girls in the villa to a lie detector, and their male counterparts got to bombard them with some light-hearted questions (we're looking at you, Kem), and some brutal, scathing, relationship-shattering questions (we're looking at you, Chris).
In Tuesday's episode, cracks began to show for Gabby and Marcel after she claimed not to love him, and the lie detector proved it to be a true statement, but last year's contestants reckon this was well out of the Islanders' control.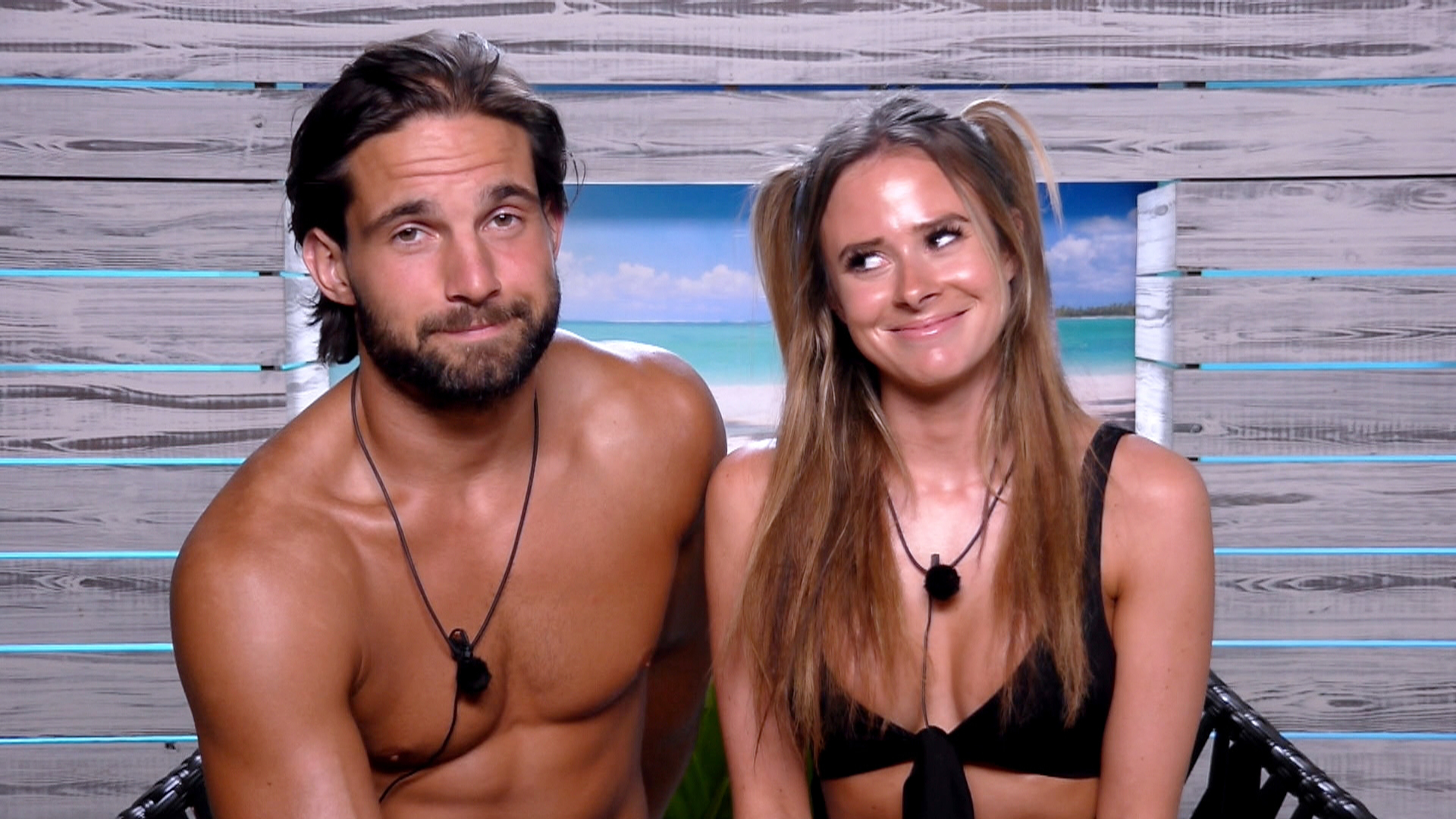 Pic: ITV2
From 2016's winners, Nathan Massey and Cara de la Hoyde, to their other fellow contestants, Alex Bowen and Kady McDermott, they rallied to support this year's contestants, claiming that the lie detector was fixed, and that the producers picked the results based on what would be the most viewable watching.
I swear the lie detector was fake last year ? #loveisland

— LORD Nathan Massey (@NathanMassey_) July 17, 2017
its a fabricated test to provide entertainment last year @ab_bowen07 machine fell off half way through and I had to stick it back on him

— Cara de la Hoyde (@Miss_Delahoyde) July 18, 2017
The lie detector is about as real as my new teeth #loveisland

— Alex Bowen (@ab_bowen07) July 18, 2017
Oh the day where the producers chose who fail and pass, I loved that day last year, not! #biased https://t.co/1fgpO9l1Gc

— Kady McDermott (@kadymcdermottx) July 18, 2017
> We've Got You Covered With All The 'Love Island' Gossip You Could Ever Need, Right Here On Our App
Olivia Buckland, however, defended the show, claiming that the "actual lie detector system is LEGIT [sic]", but that the results could be false due to the Islanders being nervous.
Guys guys guys haha. The actual lie detector system is LEGIT but the islanders will just all be shitting their panties & it's nerve rackin!

— Olivia Buckland (@OliviaDBuck) July 18, 2017
A little reminder to go easy on the Islanders if they fail a question it doesn't mean they are lying & are horrendous humans.. #loveisland

— Olivia Buckland (@OliviaDBuck) July 18, 2017
Fake. Real. Made-up. Accurate. To be honest, we don't mind either way - the could throw a unicorn into that villa, and we'd still watch 'Love Island' every single minute of the day.
We caught up with 2016 Olivia, and she had some sound advice for Chris, helping him get over 2017 Olivia...