Love Island's Chloe Got Revenge On Ex, Jon Clark, HUMILIATING Him With Screen Grabs Of Private Chats
28 June 2017, 10:53 | Updated: 4 December 2017, 11:10
We'll go to the Winchester, have a nice cold pint, and wait for all of this to blow over.
'Love Island'. It's a little known show. There's not been much controversy from it. Nope. Of course not. No cheating couples. No secret, separate houses. And definitely no beef between exes.
That is, unless, you count Chloe and Jon's drama that's unfolded this week.
> Here's The Real Reason Why You Recognise The New Love Island Lad, Simon
Recently, Chloe's ex (and TOWIE-star) Jon Clark, posted a celebratory video of him cheersing a pint, after Chloe was evicted from the 'Love Island' villa.
After the 27-year-old claimed she had been cheating on him prior to her appearance on the show, Chloe took to social media to not only get revenge, but to set the record straight; even including shots of her conversation with Jon on WhatsApp.
Originally writing "I was 100% single when entering the villa, as Jon cheated more times than once. I have not and will not try to win him back.", Chloe followed this message up with several messages to Jon's mobile.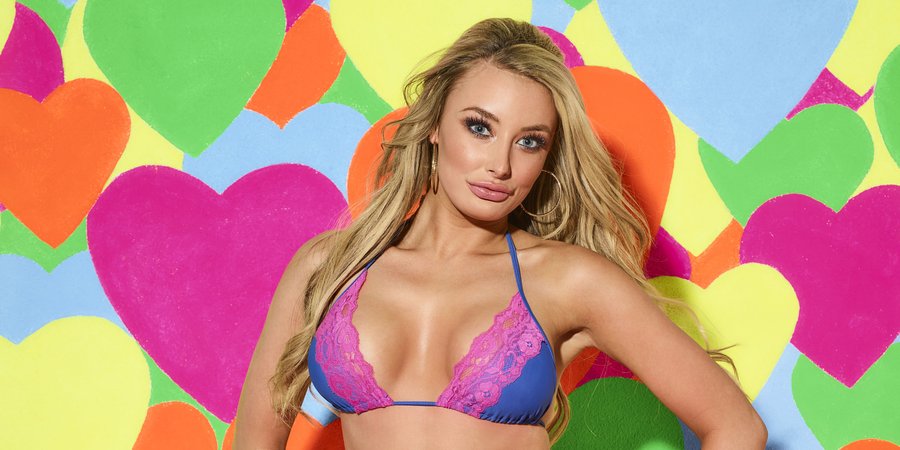 Pic: ITV2
"You cheated on me numerous of times, then accused me to be the b**** and try to make people feel sorry for you" read the 22-year-old reality star's messages.
"Now trying to make out I'm begging you back, the reason I went on the show was to grow as a person learn about myself and get away from a cheat..." continued Chloe in the messages.
Is this is me 'begging' then pic.twitter.com/etCrs6C50F

— Chloë Crowhurst (@chloecrowhurst_) June 27, 2017
> Download Our App, So You Don't Miss A Single Second Of 'Love Island' Beef!
Who'd have thought there would be falling outs after 'Love Island', eh? We'll just see what Jon has to say about this.
We can't see Chloe or Jon being as cute as Nathan and Cara anytime soon, so we'll just leave this here...