Love Island's Alex & Mike Just Had An Epicly Shady Twitter Fight Over Montana
27 July 2017, 12:49 | Updated: 4 December 2017, 11:10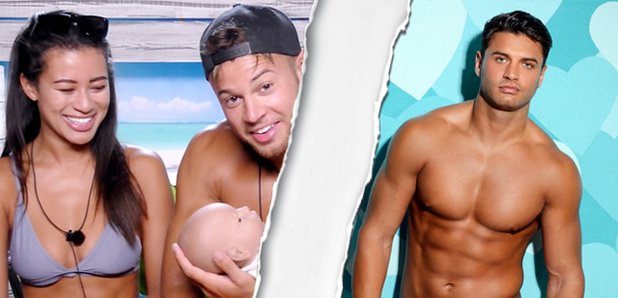 Alex was not here for Mike's unnecessarily horrible comments.
Not sure why but Love Island's Mike seems to be on one with shading his fellow islanders at the moment.
First Tyla and that leaked audio, then Liv and now it seems that it's Montana's turn!
> Alex's Mum Has Revealed How She Really Feels About Him Having Sex On Love Island... & On National TV Mike slammed Montana during her Instagram live in front of her 9000 fans who were sending her nothing but love.
He posted several harsh comments whilst Montana was live with her Q&A session, the first of which read, "Corr and people thought I was dry".
OUCH.
However, the most brutal comment came after Montana asked her fans if they had any questions about her experience, to which Mike replied, "Nobody cares what you have to say".
He also later retweeted a message from a fan who had taken screenshots of his mean messages:
July 25, 2017
However, one person who was really unhappy with Mike's comments was Montana's boyfriend Alex. He simply outed Mike on Twitter by writing, "Remember that viagra you brought into The Island…".
Remember that viagra you brought into The Island... https://t.co/twsiNMuDo0

— Alex Beattie (@officialbeattie) July 26, 2017
Mike, do you want some Aloe Vera because you just got BURNT.
Remember when Stormzy made a guest appearance on Love Island?