Fans Reckon That Love Island 2016's Scott & Kady May Have Broken Up After Some Revealing Social Media Activity
11 August 2017, 13:06 | Updated: 4 December 2017, 11:10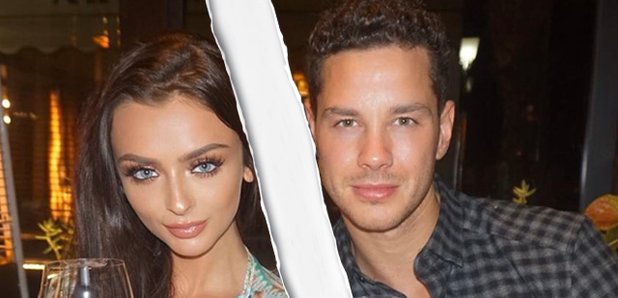 Say it ain't so!
Last years Love Island couples, for the most part, seem to be going from strength to strength.
With Alex and Olivia getting married next year and Nathan and Cara (despite splitting up) having a baby together, you'd think that everything was dandy.
> Love Island 2016: Where Are Our Favourite Couples Now? However, fans are growing increasingly concerned about one couple in particular as they have now unfollowed one another on social media - and there's been cryptic tweets.
New chapter

— Kady McDermott (@kadymcdermottx) 10 August 2017
Both of which, in this day and age, normally means trouble in paradise.
Kady McDermott and Scott Thomas reached the finals of the dating show but are now the focus of break up rumours after unfollowing each other on social media.
The pair had moved in together and had even spoken about getting married, so we really hope it's not true!
Fans have countered break-up rumours with the fact that they've done TV appearances together recently and Scott posted a photo of them looking cute AF over the weekend.
That said, Kady has stripped her Instagram page of all photos of Scott so we have no idea what's going on. On the other hand, she did also just call Scott her boyfriend in a recent TV interview so maybe all hope is not lost.
> Download Our App, 'Cause You Know You Want All The Love Island Goss On The Go <3
Remember when the babies arrived in the Love Island 2016 villa?