Channing Tatum Is Now Mates With Beyonce After His EPIC Lip Sync Battle And We're SO Jell!
29 January 2016, 11:19 | Updated: 4 December 2017, 11:10
Channing Tatum Runs The World as Beyonce
02:08
Not only did he dress up as Queen Bey, the lady herself came along to join his performance - and it was AMAZING, obviously!
Channing Tatum has opened up about how he managed to get Beyonce to join him on stage for his Lip Sync Battle… and what they were texting each other about after the show!
The Magic Mike XXL star showcased his lip syncs skills to Queen Bey's 'Run The World (Girls)' for season two of the show, managing to get Beyonce herself to strut out for his part aswell!
"That is the first time I ever met her - right there," Channing revealed on Ellen this week. I won't even tell you what I had to do to essentially get her assistant's phone number. Or text her. I was texting her. I didn't even have the intention of her coming.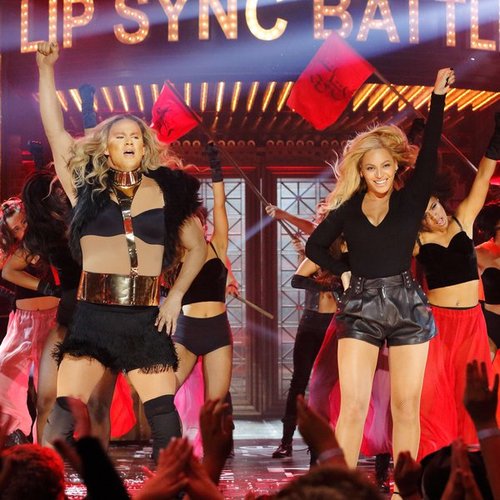 "I was like, 'Hmm, who can I bring out? I know Beyonce's not gonna come.' So I wanted to bring out of Beyonce just to be funny, and then ultimately I ended up having to meet Beyonce [while] doing Beyonce," he recalled. "That was definitely the most terrifying thing I've ever done. You know she exists, but you never see her until all of a sudden you're like, it happened? Wait, that was her, right? That was it, I said hi and she goes, 'Hey that was really funny. See ya!'"
But it sounds like Channing REALLY cemented his BEY-eautiful new pop friendship with their text exchange after…
"She was like. 'Hey, I would love to meet you guys and hang out when you're not looking like me, [like it's] so terrifying."
You may also like...