Does This Tweet Confirm That Disney ARE Creating A Live Action Version Of The Lion King?
29 September 2016, 12:39 | Updated: 4 December 2017, 11:10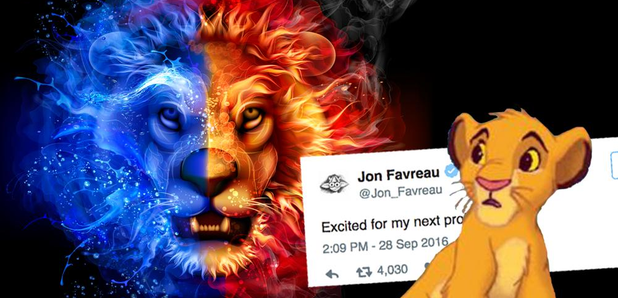 It looks like Beauty & The Beast isn't the only upcoming Disney remake...
OMG prepare to get excited because it looks like Disney are about to recreate one of the most iconic animated films ever!
Yes, if you're a fan of Simba & co, prepare to completely lose your chill.
Having created successful live action remakes of Cinderella and The Jungle Book, plus with the highly anticipated Beauty & The Beast on the way, talk has now turned to The Lion King.
Film director Jon Favreau was the man behind the awesome Jugle Book remake and he just sent this tweet out which heavily suggests he is also going to be directing a new Lion King film...
Excited for my next project

— Jon Favreau (@Jon_Favreau) September 28, 2016
Well we can sooo get on board with this!
Just imagine a live action version of Timon and Pumba singing 'Hakuna Matata' - genius.
As the previous live action efforts from Disney have followed the same story as the original animated versions, we can only assume that The Lion King will go down the same route.
Surely they won't mess about with the classic story and let Scar become the king or something will they?
Nah, we can't see that happening any time soon.
Sorry Scar.
You may also like...