GRL Reveal New Song 'Lighthouse' And Talk For The First Time About Simone Battle's Death
15 January 2015, 11:11 | Updated: 4 December 2017, 11:10
G.R.L. - Lighthouse
04:26
GRL have spoken about their bandmate's shocking suicide for the first time, what the band are doing to honour her memory and their charity work to help others.
GRL and their fans were left in shock back in September 2014 when singer, Simone Battle, took her own life just a day before their debut single 'Ugly Heart' hit the UK charts.
The girls have spoken about the effect losing their friend has had on them and the band, and how they didn't spot the signs that something was wrong with the usually 'happy' Simone.
Lauren told The Sun about the day they found out the tragic news as they were travelling to meet Simone at rehearsals on 5th September last year. "We woke up in the morning like any other day, expecting to go to rehearsals with Simone like we did the day before."
"We had to learn our choreography for a show we had coming up. Then we got a phone call. For me, that was the most shocking call I've ever had in my life."
Emmalyn added, "It was like a bomb went off. It felt like everything in our lives had changed. I had never been through anything like this before. It's only now, months later, that we've started to pick up the pieces of our lives."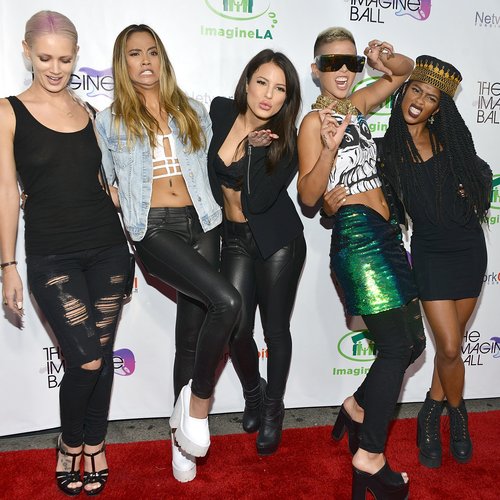 While the personal effects of losing a friend were huge in themselves, the girls also had the difficult decision to make whether the band could continue without one of their members.
Paula explained, "We weren't able to rush this decision. All we could think about was losing our best friend and wrapping our heads around the fact we don't get to see her any more."
"As these few months have passed, it's been a bit easier to look at what we're going to do moving forward. But it's definitely still something we're dealing with today and it's really hard."
Lauren added, "There's not really any 'right' way to deal with this, to be honest. We know she loved music and this group, which is one of the reasons we wanted to move forward."
"I think it would be the wrong message for the band to give up now, especially to people who are suffering from something like this. You have to be strong and move forward no matter what happens in your life."
"The message of G.R.L. has always been female empowerment. Some people might have another opinion about it but as a group we've decided this is the best thing to do. We've been in touch with Simone's mum. I've personally spoken to her a lot through this. We have her support for the band to move forward - she says she wants the best for us four girls."
Following the tragic loss of Simone, the GRL girls have been trying to raise awareness of hidden mental health problems as they say they didn't pick up on any signs at the time.
Paula admits, "In hindsight, we've had time to reflect and there are definitely signs that we could have been more aware of. We could have reached out more and done more for Simone. But we were not educated on what those signs were."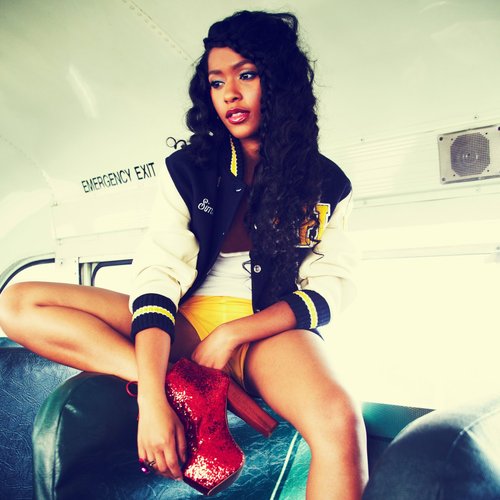 "Simone was such a happy person. She was such a beautiful girl and we had no idea of what was going on with her. That kind of hidden pain is something that we want to expose to the world and help people who are dealing with it."
"We need to change our culture so people don't keep emotions blocked up inside that take hold of you. Had we been able to talk to Simone then things could have been different."
The girls are working with the Give An Hour organisation, which encourages volunteers to help people suffering from mental health issues.
The girls recorded and released a ballad, 'Lighthouse', to honour Simone, the accompanying video showing clips from Simone's life.
Lauren explained, "Recording Lighthouse was one of the most difficult things — we're so used to having the five of us in the studio together. Simone brought so much passion and energy to the group. When we watched the video, all we could think again is, 'Why?'. She's so happy and she's so vibrant. On stage, she lit it up."
Emmalyn added, "Everything we're doing now is for her."
Find out more about Give An Hour here.
You May Also Like: