This Kid Brought A Record Player Into His Physics Exam Like A Boss
12 April 2018, 17:00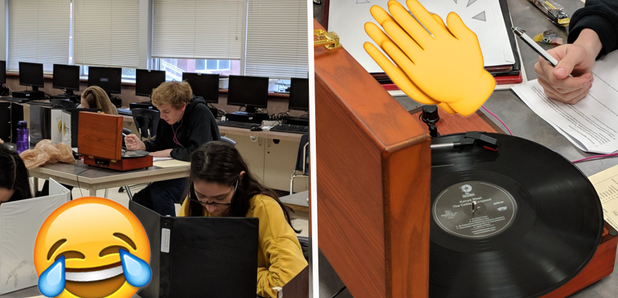 We've only got love for this guy who took bending the rules to the next level when he brought a record player to his exam...
In what might be the most epic exam hack this century has ever seen, one Canadian high school student brought an entire record player in to ensure he could blast the tunes during an exam.
Wyatt Prutch's teacher put a blanket ban on mobiles because of the potential to cheat and quick-thinking Wyatt, unfazed, saw the obvious way around this problem and brought the enormous piece of equipment with him on the day.
> How Many Songs From These Forgotten Noughties Bands Can You Remember?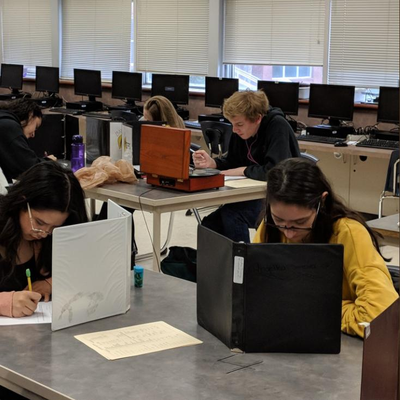 Picture: Twitter
Eric Saueracker was chaperoning his class as they took their physics mid terms and couldn't resist snapping a picture of his pupil, who settled down to his physics exam whilst jamming out to Kanye West's 'College Dropout.'
Students are taking their Physics Midterm exam today. I said no cell phones, not even for music since they could be used to cheat.

This student brought in a record player and is bumping Kanye in his headphones right now... pic.twitter.com/p57iMIal7D

— Eric Saueracker (@esaueracker) April 11, 2018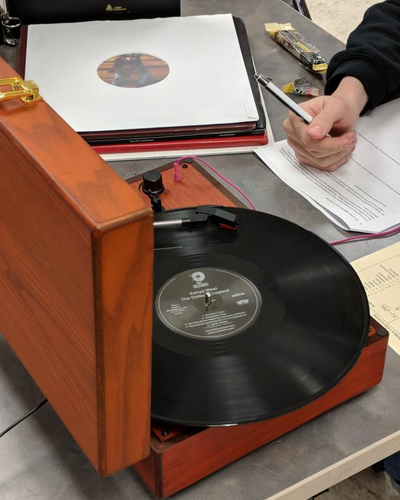 Picture: Twitter
People on Twitter were amazed at Wyatt's vintage yet genius way of thinking.
We're living in 2018 while this guy is living in 1974 https://t.co/hB0b1d4UwA

— (@Jordan__IX) April 11, 2018
He could of brought a walkman from the 90s or a CD player but he chose 1974!

— BennyEdits (@BennyEdits) April 12, 2018
How can we get his info? He deserves to have the 808s & Heartbreak vinyl too if he doesn't already.

— TeamKanyeDaily (@TeamKanyeDaily) April 11, 2018
To top it all off, Eric has since tweeted that Wyatt actually aced the exam.
As a follow up:
@TheItalianPacca did ace the test whilst listening to college dropout...

— Eric Saueracker (@esaueracker) April 12, 2018
You go Glen Coco!
This guy is undoubtedly playing the system in the most brilliant way, but with exam season approaching, we're just gonna say we don't know how well this will go down... so everyone unpack your record players, we repeat, unpack!
> Download Our Brand New App For All Of The Funniest Trending News
Watch the disastrous results of people microwaving their beauty blenders...