"I'm Utterly Disappointed In Myself" Lewis Bloor Admits He Messed Up With Marnie Simpson
23 February 2017, 11:19 | Updated: 4 December 2017, 11:10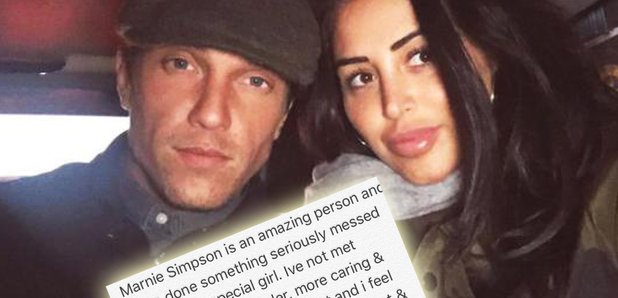 Plus her ex, Aaron Chalmers, reveals Marnie spent £25,000 on Lewis during their relationship.
It was one of the most dramatic revelations of the week when Marnie Simpson fully exposed the extent of Lewis Bloor's cheating to the world, and after he went AWOL for the afternoon, he took to Twitter to apologise for his "drunken mistake".
After Marnie posted an emotional Snapchat video revealing that Lewis had not only cheated on her on Valentine's Day – and the whole classy affair had bee caught on video – but later reposted a direct message from another girl who had hooked up with Lewis while he went for a walk during the night while the couple were on holiday together. Nice.
To cheat on your gf while she slept when on holiday together is the unthinkable and then get back in bed As if nothing had happened pic.twitter.com/Tl1soWBOOm

— Marnie. (@MarnieGShore) February 22, 2017
Barcelona was the best holiday I ever had,I loved it we stayed in the w hotel and to think he was cheating in a different room as I slept

— Marnie. (@MarnieGShore) February 22, 2017
The morning after to act as if nothing happened.

These were taken the day after pic.twitter.com/udEFRpLGlY

— Marnie. (@MarnieGShore) February 22, 2017
When I woke up In he middle of the night he wasn't there and when he returned he said he fell asleep at the beach.

— Marnie. (@MarnieGShore) February 22, 2017
And carried on sleeping with me the entire holiday. God only knows how many times he actually cheated on me. Make me sick

— Marnie. (@MarnieGShore) February 22, 2017
Lewis' friends expressed their concern for him after he went missing when the news broke – but the TOWIE star took to Twitter to post about how much he regretted hurting Marnie.
He posted, "I am utterly disappointed in myself for hurting such an amazing girl, she did not deserve any of the pain I have caused. It was a drunken mistake, a terrible thing I wish I had the courage to just admit my wrong doing so Marnie did not have to find out from these girls.
February 22, 2017
"I was with Marnie for the right reasons. A lot of the stuff that's been said is lies. That doesn't change the fact of what i have done. You all have the right to think badly of me. Today, I think worse of myself than any one you possibly can. Marnie is a great girl and I am clearly a fool of ruining what was something special."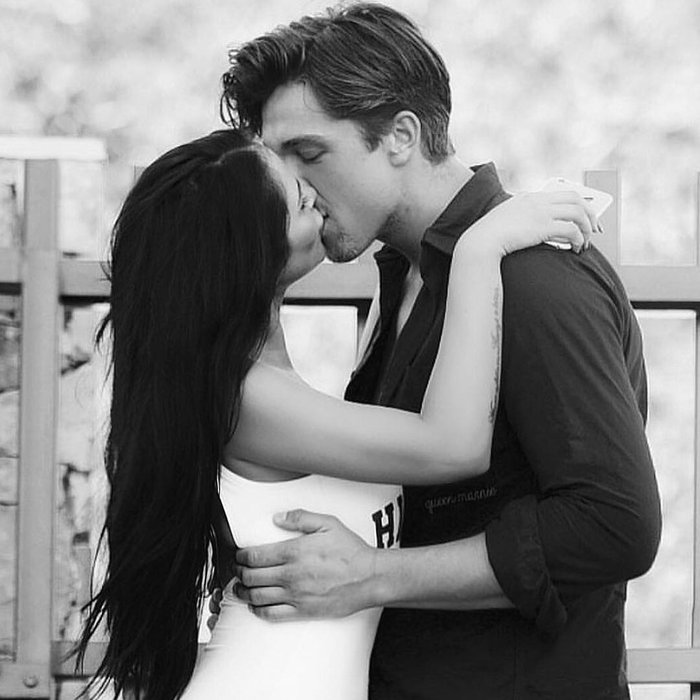 In her original video, Marnie mentioned that she had provided for Lewis during their relationship – something which her ex and Geordie Shore co-star Aaron Chalmers seemed to confirm on Twitter, accusing Lewis of owing Marnie £25,000.
Why don't you start by paying back some of the the 20-25k you sponged off her https://t.co/SWyN8mK8aN

— Aaron Chalmers (@AaronCGShore) February 22, 2017
Fingers crossed this paves the way for Marnie and Aaron to rekindle their relationship, but even if not, she's definitely better off out of her relationship with Lewis, that's for sure!