Fifth Harmony's Lauren Jauregui Appears In Intimate & Beautiful Photos With Ex Girlfriend... Months After They Broke Up
23 March 2017, 14:41 | Updated: 10 December 2018, 09:59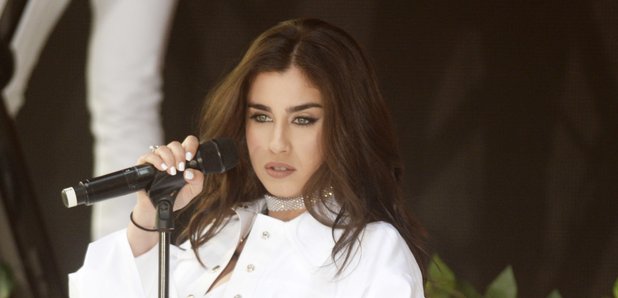 Can we talk about how flawless they both look, please?
Last November, Lauren Jauregui revealed a stunning photoshoot that she did with her then, ex girlfriend.
The Fifth Harmony lady used the shoot as a way of coming out as bisexual.
Aptly named 'Bare With Me', Lauren is seen sporting a sheer dress which shows off just how stunning the lady is.
The photographer behind the photoshoot has now come out and spoken about the nature of the photos. Lauren and her then-girlfriend, Lucy Vives have since broken up, but despite their relationship coming to an end, they were keen for the pictures to be released.
Nicole Cartolano revealed, "Both girls trusted me to photograph them together as sort of a coming out, but they were nervous how their families would respond and the publicity they'd attract, especially from the Latin American community. 'Bare With Me' is a compromise which allowed us to describe what Lauren called 'love in the 21st century'."
"We felt like the way that these photographs are presented are very disarming, sensual and empowering all at once. And they're not provocative or with ill intent… It was important to use their voices to show the world that this is okay, this is acceptable, in the gentlest way possible".
The photoshoot was described as "magical" and apparently the girls chemistry was "very loving". Nicole went on to explain that "you could tell that they've been best friends for a very long time. They've known each other since high school and they dated on and off for a few years. So they're good friends over everything else".
But surely the girls find it strange that these loving photos have been released after they've broken up?
Apparently not.
"They agreed, and Lauren said this: that it's a reminder of a really good moment in time. Because at the time, they did really like each other. And it was a very good memory", the photographer went on to explain.
You May Also Like...