Larry Lamb Will Be Leaving The I'm A Celeb Jungle To This Exciting Family News
28 November 2016, 12:16 | Updated: 4 December 2017, 11:10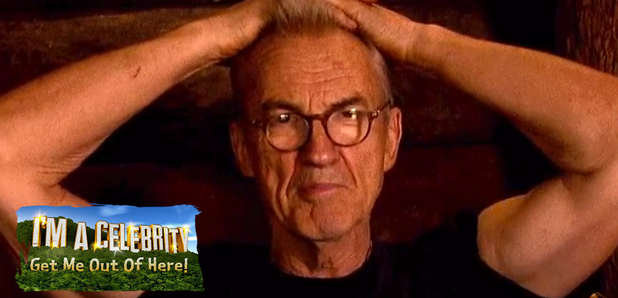 This will certainly come as a bit of a shock for the I'm A Celebrity favourite...
We recently revealed that Larry Lamb had a long lost daughter who he'd only ever seen once when she was a few months old.
He was quoted as saying, "...the thought that she might have already made me a grandfather has often crossed my mind."
Well after a tabloid managed to track down Larry's estranged daughter, we can tell you that he does indeed have a grandchild that he doesn't know exists!
Larry and Scarlett: the definition of friendship goals https://t.co/jDGgA05fVi #ImACeleb pic.twitter.com/ckxl2fJwPa

— I'm A Celebrity... (@imacelebrity) November 20, 2016
It has been revealed that Larry's daughter Vanessa is a teacher at a school in Murcia, Spain and she has a daughter who's 18!
That means that Larry has been a grandfather for 18 years without realising it.
Larry's granddaughter, who hasn't been named, is currently living in the UK and studying at a University, so there are hopes that the pair may be able to meet once the actor returns from his stint in the I'm A Celebrity jungle.
Picture: Getty
He has previously spoken about a possible reunion with his estranged daughter, saying "I don't know if Vanessa and I will meet up some day," but it seems that a reunion of another nature may be on the cards for him when he leaves the jungle.
The actor is currenlty one of the favourites to take home the Jungle crown, but he has no idea that there's an even bigger surprise awaiting him once he gets back.
Totes emosh.
You may also like...