WATCH: This Little, Old Lady Dancing On The Streets Just Makes Us So, So, So Happy!
Pure joy on the streets of Brighton
01:39
Someone managed to catch an adorable old lady raving on the streets of Brighton, and it's amazing. If you don't go all warm and fuzzy inside, you're a straight-up monster. Officially.
You'd have thought a video of a man with pink accessories in his hair and a tight golden Lycra suit on, throwing shapes in the middle of Brighton would be the focal point of this video, wouldn't you? Well, you'd be wrong.
Because one passer-by caught an amazing old lady on the side of the pavement cutting a rug herself, and the outcome is just incredibly heart-warming, and heart-warmingly incredible.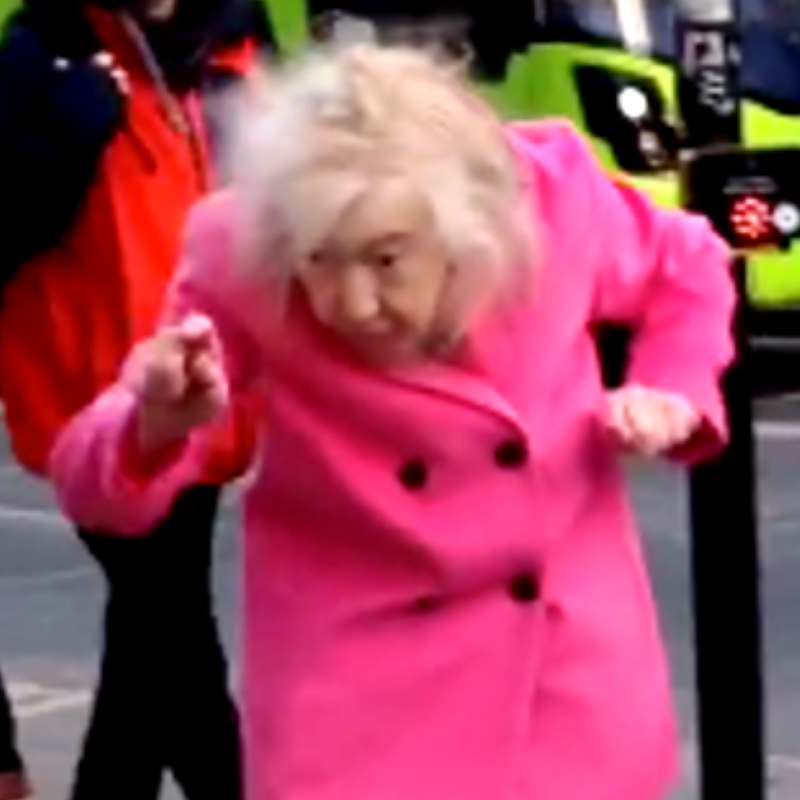 While other pedestrians try to impress us with their moves and routines, no-one - and we mean NO-ONE - can upstage this adorable nan.
Can someone get us her number, so we can take up to the club next week?
You May Also Like...