The Internet Is Kicking Off Claiming That Kylie Jenner Is Stealing Rihanna's Entire Identity
12 July 2017, 17:06 | Updated: 4 December 2017, 11:10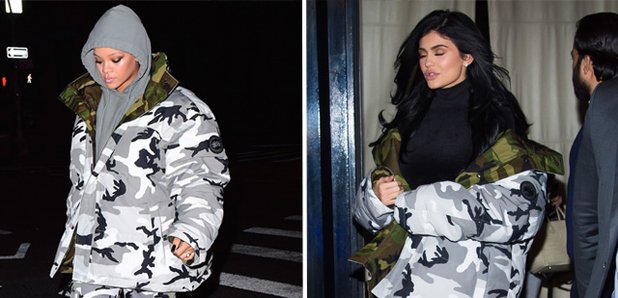 Is it not just coincidence?
Another day, another reason for the internet to have a go at the Kardashian-Jenner ladies, right?
This time though, it seems that it's aimed at Kylie Jenner and her choice of clothing.
> It's Kylie Jenner Vs THE WORLD As The Internet FREAKS OUT Over The Quality Of Her Lip Kits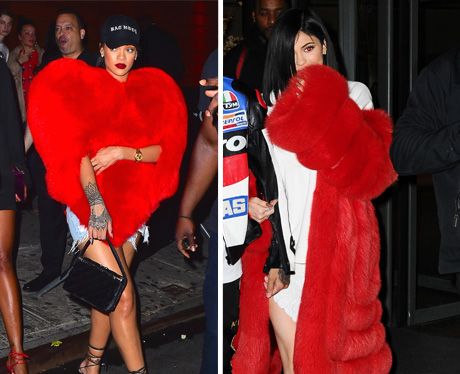 More specifically, the fact that she seems to be drawing inspiration from Rihanna.
Kylie Jenner has been accused several times of straight-up imitating her fashion idols, everyone from Blac Chyna to her half sister Kim Kardashian… but the most recent one is Rihanna.
Cast your mind back to the beginning of the year when Kylie was photographed wearing a fringed jumpsuit on holiday. Turns out, it was so similar to one that was designed by L'Impasse Couture which Rihanna wore, that the designer pursued legal action against The Dolls House, the brand that Kylie was wearing.
The most recent photos however show Kylie and Rihanna wearing matching coloured sunglasses, identical nails and even the same pose to shield their eyes from the paps.
The 1st pic is Kylie... the 2nd pic is Rihanna. This shit is getting out of hand. Kylie done stole Rihanna whole identity pic.twitter.com/PCwHlBumil

— (@fentyy) July 11, 2017
I thought that first pic was Rih

— Jordan (@queenjordan94) July 11, 2017
She Always Stealing Frm Rihanna You Can See It Clear As Day

— therealstephon_ (@_therealstephon) July 11, 2017
July 11, 2017
WAIT WHAT?? I thought the 1st pic is Rihanna

— ITNA (@daiconrih) July 11, 2017
I THOUGHT THE FIRST PIC WAS RIHANNA WTF.

— A. (@XBitch_Quotes) July 11, 2017
The verdict? The internet basically reckons that Kylie Jenner is stealing Rihanna's entire vibe.
Do you remember when Tom Holland lip-synced to Rihanna?