Kylie & Kendall Only Sold TWO Of Those Hated 'Vintage' Musician T-Shirts Before They Got Pulled From Sale
11 July 2017, 16:47 | Updated: 4 December 2017, 11:10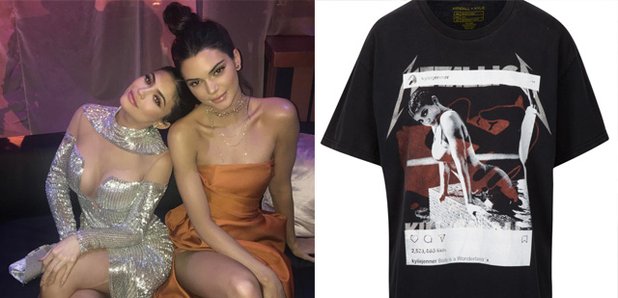 TWO. ONLY TWO.
Kendall and Kylie Jenner have been slammed with a lawsuit over those vintage t-shirts. The tops in question featured rappers Tupac Shakur and Notorious B.I.G.
People got so angry about the situation that Michael Miller, the photographer behind the photos of Tupac Shakur has filed a further lawsuit.
> Kylie & Kendall Jenner Put Their Faces On Top Of Iconic Rock & Rap Legends, Called It Vintage, Charged $125 & Twitter Isn't Happy 'Bout it
However, it's now being reported that the t-shirts were not all that popular to begin with. Turns out, that only TWO t-shirts featuring Tupac and Biggie on them were sold before the tops had to be pulled from sale.
One look at Twitter and the unpopularity of the t-shirts is mirrored by fan reaction:
Honestly I don't have a problem with Kylie & Kendall, but they dumb as hell for making those t-shirts without consent

— Lyndsay (@_LyndsayDenise) July 2, 2017
I can't even believe Kendall & Kylie put their OWN FACES/initials over infamous music icons on those T-shirts lmfaoooo #ohhoneyno

— Lexi Navarro (@lexiinavarro) July 1, 2017
That Kendall and Kylie are really sorry about those disrespectful t-shirts they tried to sell for $125 https://t.co/bE6f3E8Bz6

— Bishop (@LongIsland_Jayy) July 1, 2017
nothing about kendall and Kylie is well thought out (Pepsi ad for instance) those t-shirts are not the only thing

— Izat (@narry_dreamer) June 30, 2017
Remember when Kendall Jenner fell off her bike and sister, Khloe, caught it all on camera?