Kylie Jenner's Finally Revealed The Secret Behind Her Curvier Look & It Might Surprise You!
17 October 2016, 15:01 | Updated: 4 December 2017, 11:10
She's always denied having bum and breast implants...
...and now Kylie has explained exactly how she gained her curves!
In a recent interview, Kylie admitted to having lip fillers, saying, "It has been an insecurity of mine all my life. This guy I kissed was like, 'Your lips are really small but you're a really good kisser. I didn't think you were gonna be good at kissing.'
"It was so rude. From then on, I just felt like I saw guys staring at my lips. I felt like no one wanted to kiss me."
Whilst she has now admitted enhancing her lips, Kylie has always denied having any other kind of cosmetic surgery.
But there have been constant rumours and endless speculation by people who feel certain that the 19 year old has gone under the knife.
Well now Kylie has spoken out about the secret behind her curvy look and she put it all down to gaining weight!
"You know, I used to be 120 [lbs.]. I was really skinny. Now I'm pushing like 136. But it's alright, I like the chunkiness."
She went on to confirm that she hasn't gone under the knife, stating, "[I haven't had] ass implants."
"I've thought about [getting breast implants], but I'm like, why ruin it? I have really good boobs naturally and they're a cute little size. I'm not against it, but right now, it's a no from me."
Whilst Kim Kardashian has one of the most famous celebrity bums around, Kylie is beginning to step into her sister's shoes with some pretty revealing Instagram snaps.
Explaining how she looks so curvy in some shots, Kylie revealed, "I don't really think I have the fattest ass, but I know my angles."
Seemingly trying to put an end to the surgery rumours once and for all, Kylie then discussed her nose and jaw, explaining that she hadn't had any kind of surgery on those either.
"People started saying that [when] I was like 16. You think Kris Jenner, at 16 years old, would let me get cheek and jaw reconstructive surgery? Nah."
"I always used to love my jaw – I never was self-conscious about my jaw. I didn't get a nose job. I've always had a cute nose. I've really always liked my nose."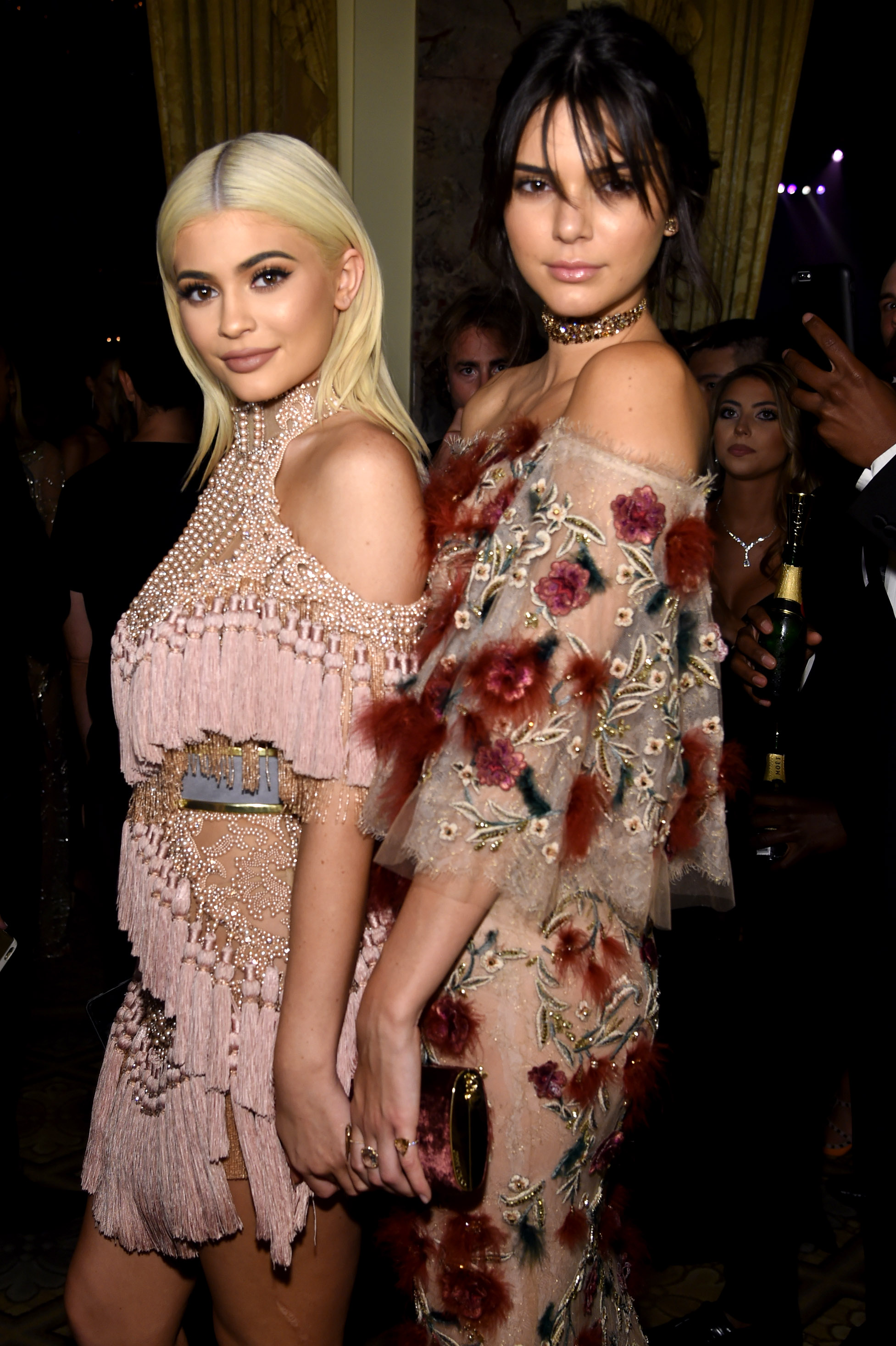 Picture: Getty
So that's cleared that up then folks!
To get that Kylie Jenner look, all you need is your natural beauty.
Oh and the odd lip filler too apparently.
You may also like...