Huh?! Have Kylie Jenner & Tyga Secretly Got MARRIED To Get Custody Of His Son?
19 August 2016, 10:43 | Updated: 4 December 2017, 11:10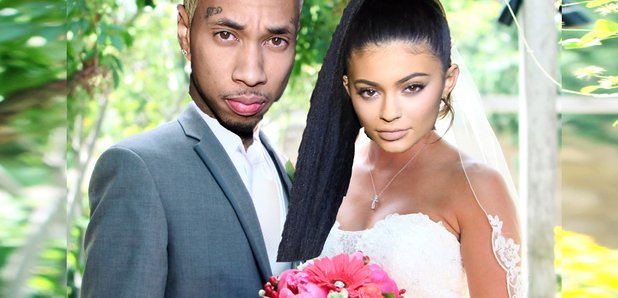 Kylie and Tyga are rumoured to have tied the knot as another dig at Blac Chyna.
Just when you tought the beef between Blac Chyna and Kylie Jenner had cleared up… new rumours suggest that Kylie's tied the knot with her boyfriend, Tyga, to help his case for custody of his child with Chyna!
Are you keeping up? No? Well, let us explain…
Chyna used to date Tyga and the pair have a son, King Cairo, together. After the pair split up, Tyga started dating Kylie, which obviously didn't go down well with his baby mama because Kylie was just 17 at the time.
Chyna then started up a relationship with Kylie's brother, Rob Kardashian, and within months the pair were engaged and expecting their first child together.
The pair threw a few thinly veiled digs at each other for a while - including when Chyna released on VERY provocative Chymoji that showed her slapping what appeared to be Kylie Jenner round the face. Obviously this didn't go down well with the Kardashian family, as viewers got to see on the new episode of Keeping Up With The Kardashians.
Kylie and Chy had seemed to patch up their differences in recent months after they posted a series of friendly selfies together, but new reports claim that Kylie has secretly married Tyga in order to help his case for seeing his son more often.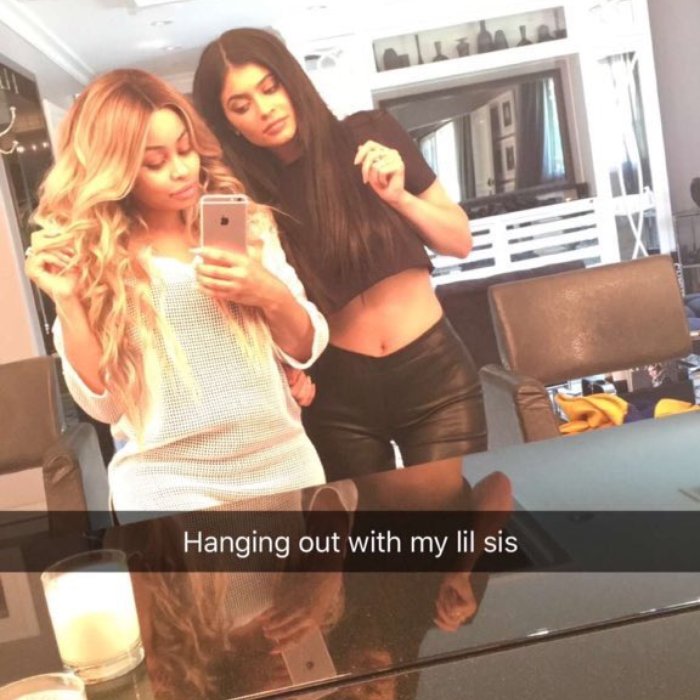 The couple are reportedly refusing to deny speculation that they tied the knot in secret and her family are wondering whether it's down to the fact Chyna doesn't want her son to get close to Kylie.
A source told RadarOnline, "Kylie's quietly putting this rumour out there which she's spread before, but this time it has more plausibility. Apparently her main motivation for wanting to get hitched is to help Tyga, who's getting held from Blac Chyna over custody of King."
The website claims the couple see getting married as "their only solution" to the problem, and that them getting married first would "beat [Rob] and Chyna to the punch" and steal some of their thunder around their big upcoming wedding.
Oh dear… just when we thought it was all going so well!