We Can't Deal With Kylie Jenner, Tyga & Blac Chyna Finally Coming To Face To Face
22 September 2016, 12:06 | Updated: 4 December 2017, 11:10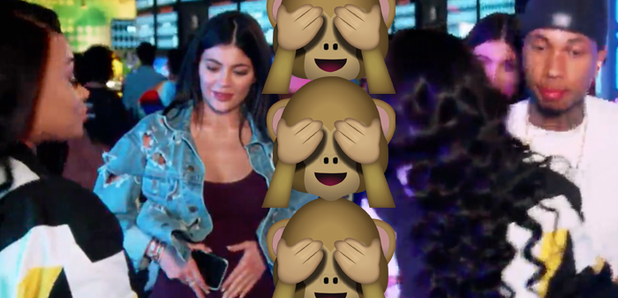 Sometimes meeting someone you haven't seen for a while can be pretty awkward. But this is a whole new level we just can't deal with.
If you don't know the whole history behind Blac Chyna's relationship with the entire Kardashian clan then you're going to need a little reminder.
Rap superstar Tyga used to date Blac Chyna -> Blac Chyna is having a baby with Kylie Jenner's brother Rob Kardashian -> Kylie Jenner is now dating Tyga. That's the circle for now..
So imagine how awkward it was when Chyna and Rob decided to show up at a party that Tyga & Kylie were also attending. Well, you don't have to imagine because the video is right here (prepare to cringe).
Are you still doing the real life version of that monkey emoji covering his eyes?
As Blac Chyna reminds us, Kylie is going to become her 'sister in law' at some point so we might as well get all this awkwardness out of the way now.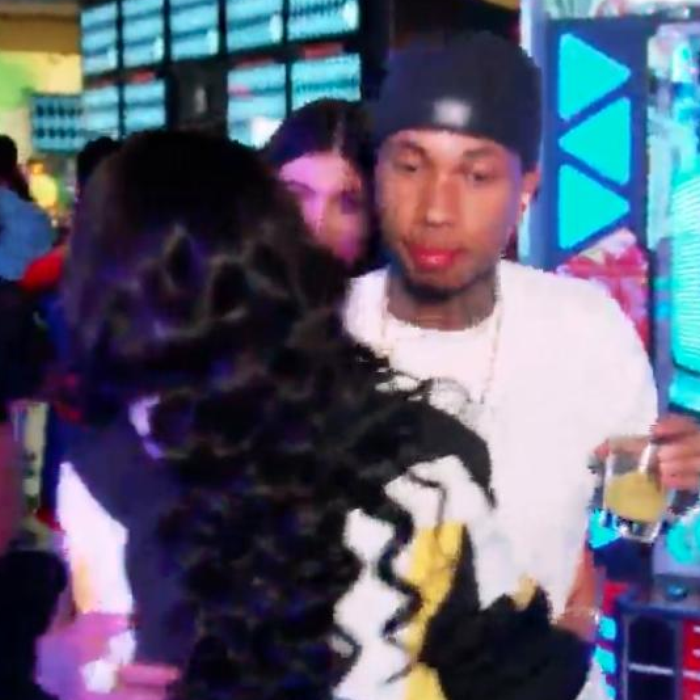 PIC: E!
Kylie tells Chyna that she's "so glad" her and Rob made it.

Hmm, we're not buying it Kylie.
You may also like...