This Guy's Become Insta-Famous 'Cos He Loves Kylie Jenner So Much He's Got Tattoos Of Her
19 September 2016, 14:43 | Updated: 4 December 2017, 11:10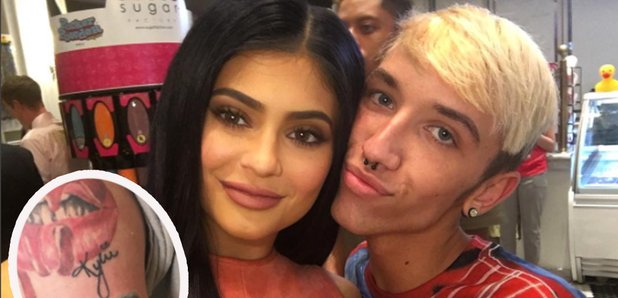 His brand new 'Kylie eye-roll' Kimoji tattoo is definitely the best one yet.
We've all had our fair share of celebrity obsessions, but this guy takes his love of Kylie Jenner to the next level… and he has 7 tattoos dedicated to the youngest of the Kardashian-Jenner clan!
Johnny Cyrus has even made quite a name for himself on Instagram after showing off his multiple inkings which include swatches of Kylie's famous lip kits on the inside of his forearm and the names of three of the shade – Like, Literally and So Cute – on his upper arm.
He took to Instagram to show off his latest artwork – a tattoo of Kylie Jenner doing her infamous eye-roll which Kim Kardashian immortalised as a Kimoji – now that's dedication!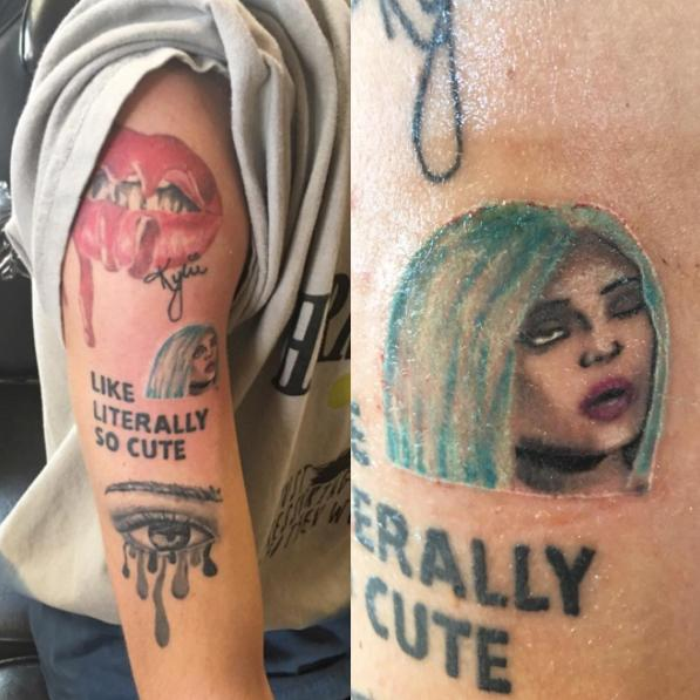 19-year-old Johnny has had his fair share of backlash from trolls on social media but took to the site to explain, "Thank you to everyone who has been super supportive. I'm so grateful for everything. People say some REALLY f***ed up s**t about me everyday and the support I get keeps me so strong.
"@KylieJenner has had such a positive impact on my life, and people who judge me for getting tattoos for somebody who changed my life shouldn't be seen as something negative. love you guys, xoxo"
Here's hoping his love for Kylie Jenner lasts as long as his tattoos will - 'cos they're there forever!