"Nothing's Going To Hurt You Baby" - Hold Up, Did Kylie Jenner Just Confirm Her Pregnancy In The Most Kylie Jenner Way Possible?
16 October 2017, 15:47 | Updated: 4 December 2017, 11:10
Fans are freaking out.
Kylie Jenner has been at the centre of pregnancy rumours for a few weeks now and whilst she hasn't confirmed them, she's also doing nothing to quash the rumours either.
And now, a make up free Kylie Jenner has taken to Snapchat to show herself lounging by the pool, listening to a song by Cigarettes After Sex.
> It's Kylie Jenner Vs THE WORLD As The Internet FREAKS OUT Over The Quality Of Her Lip Kits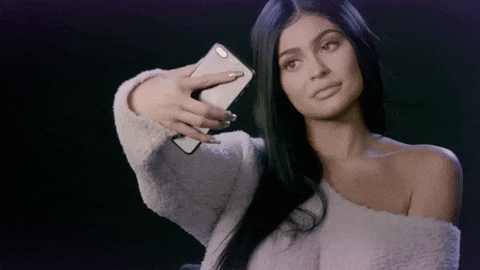 She captioned the video with the lyrics, "Nothing's gonna hurt you baby", and now, everyone is wondering if this is a hint at her rumoured pregnancy.
Fans reckon this is a strong hint about her apparently carrying a child whilst others are just suggesting that it's just her enjoying the song. However, if this is her way of confirming it then it's the most Kylie Jenner way to do it possible.
Whilst others among us reckon we might be overthinking it and should probably just go and make a cuppa and get on with our lives.
In other Kylie Jenner news, she let her BFF do her make-up... blindfolded.
> Want To Be The First To Find Out All The Kardashian Gossip? You're GonnA Want To Download Our App Then.