WATCH: Fans Think Kylie Jenner Just Flashed Her Baby Bump In Her Latest Snapchat Vid
18 October 2017, 16:14 | Updated: 4 December 2017, 11:10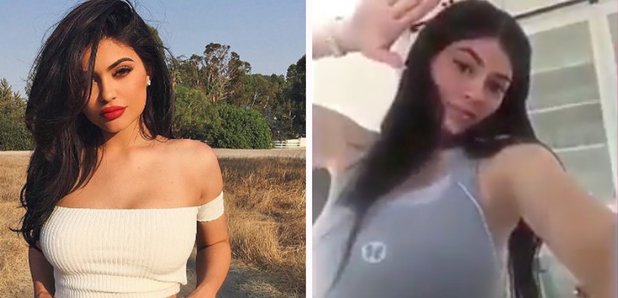 So cute!
There's yet to be any official word on whether Kylie Jenner is actually pregnant or not, but the Kardashians star seems to have given fans a little flash of her bump in her latest Snapchat.
Rumours started circulating a few weeks ago that Kylie was expecting her first baby with her rapper boyfriend Travis Scott and the star has scarcely been seen on social media or out in public since.
However, she posted a video of herself on Snap last night, and although she kept the crop quite tight, fans thought they could see the top of her bump on show as well as her "pregnancy boobs" appearing bigger.
We're still waiting on that confirmation, but for now it definitely looks like there's something there…