Kylie Jenner's 'Secret Singing Career' Has Just Been Exposed & People Are Excited AF
7 November 2016, 15:33 | Updated: 4 December 2017, 11:10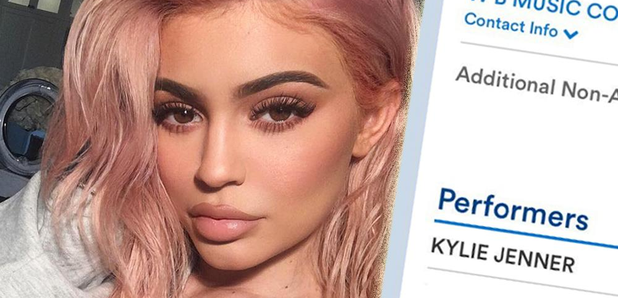 It looks like Kylie Jenner has been taking lessons from Hannah Montana with this latest career move...
We all know Kylie Jenner as the Instagram-loving, hair-dying, cosmetics entrepreneur that she is.
And we love watching her every move on Snapchat and trying out all the latest hair trends that she's always setting.
But what we didn't know about the 19-year-old was that she may just be a real life Hannah Montana!
The famous Miley Cyrus character lived a double life - one as a standard, everyday kid and another as a mega-famous global popstar.
But recent claims seem to prove that Kylie Jenner could literally be living that exact life!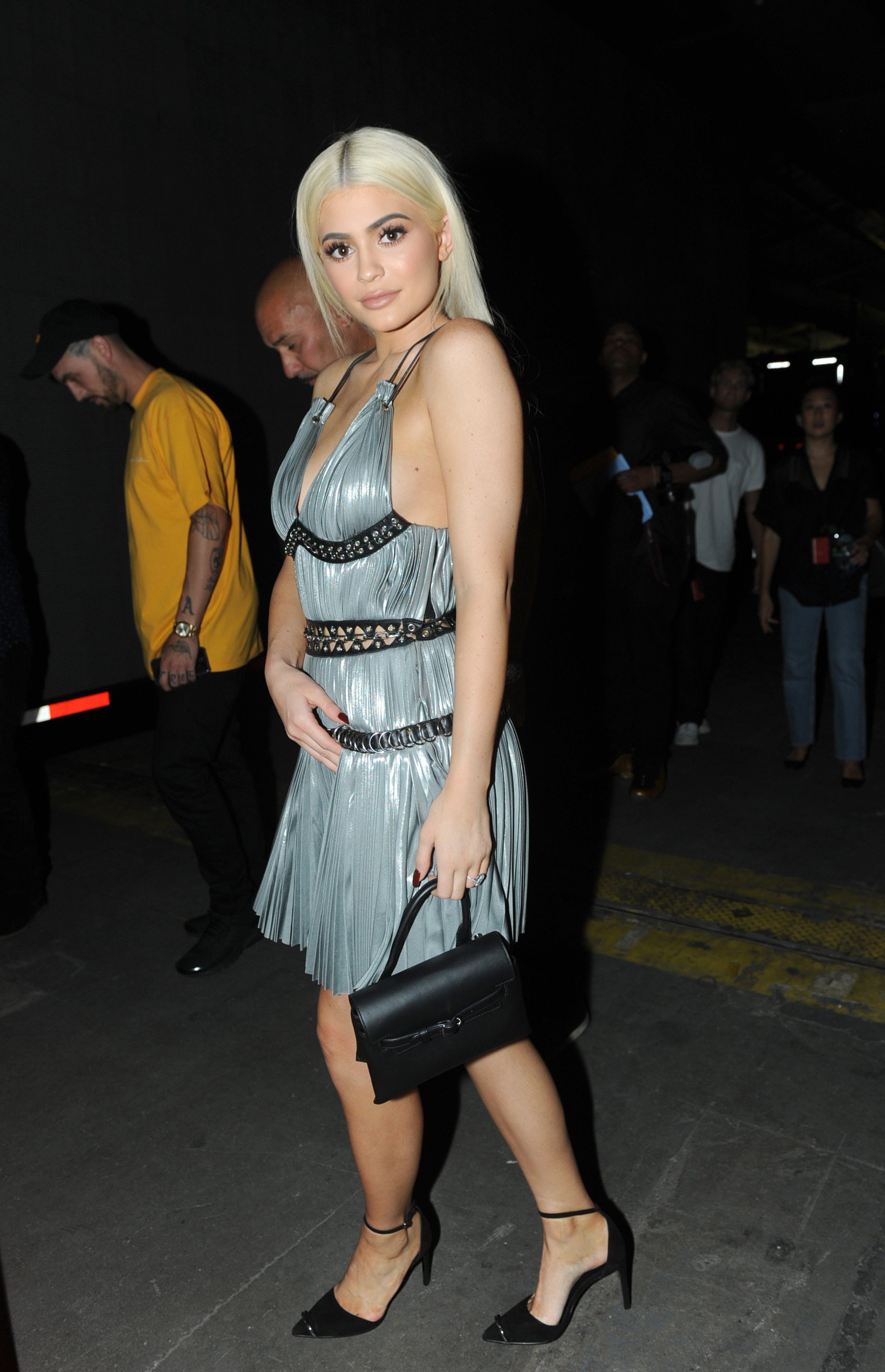 Picture: PA
It all began when the band Terror Jr came onto the scene.
The group are made up of three people - producers Felix Snow and David 'Campa' Benjamin as well as mysterious, faceless singer Lisa Terror.
The first we ever heard of the group was when their song '3 Strikes' soundtracked Kylie Jenner's 'Glosses' advert. A random choice for someone with so many famous musical connections!
The only account that Terror Jr follow on their social media accounts is Kylie Jenner and the band's Souncloud, Instagram, Twitter and Youtube accounts all launched on March 31st, the same day their advert with Kylie was released.
Not convinced yet?
How about when we remind you that earlier this year Kylie had lovely pink hair...
...and Terror Jr's Twitter image is this pic, showing Lisa Terror (or Kylie) with pink hair (a little brighter we know) and a hidden face...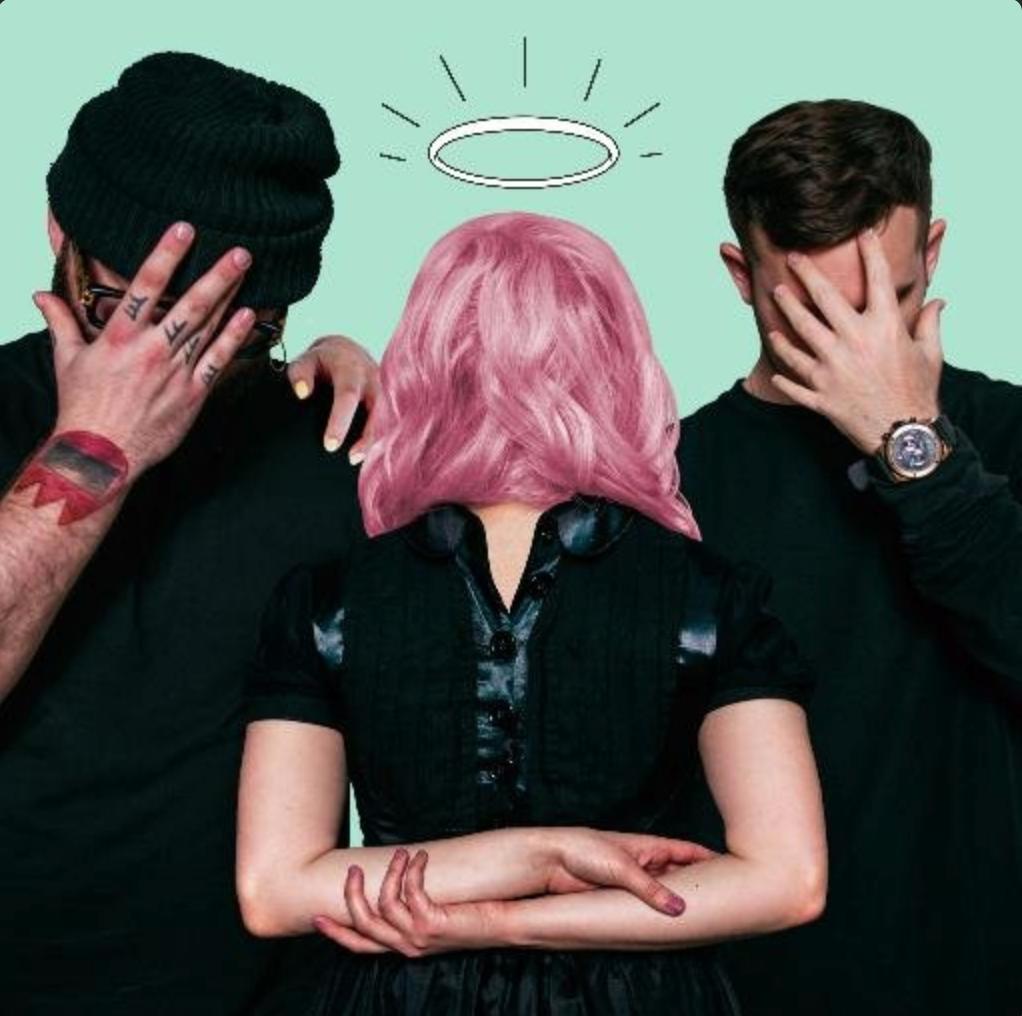 Well if you still need more convicing this will definitely get you.
A screen shot has emerged from copyright company ASCAP (The American Society of Composers, Authors and Publishers) which clearly shows Kylie Jenner as a performer with Terror Jr on their track '3 Strikes'.
CONFIRMED: Kylie Jenner is indeed the singer of Terror Jr. Check out ASCAP's registered works pic.twitter.com/HJmB0CSTNt

— Tyler Minear (@TylerMinear) November 7, 2016
Minds blown!
The voice singing on Terror Jr's tracks is auto-tuned and certainly disguised, so even if you're still not giving in to the whole theory, you have to admit it does sound like it could be Kylie!
People have reacted to the new revelation about Lisa Terror's identity the only way they know how on Twitter - with mixed emotions...
ok kylie jenner is for sure the singer of terror jr BTW

— mackenzie ☾ (@mackenziedav1s) November 7, 2016
KYLIE JENNER IS THE LEAD SINGER IN TERROR JR I CANT BREATHE THIS IS WILD

— Owen (@xowenm) November 7, 2016
if kylie jenner really is terror jr im gonna stan

— jason dao (@kanterru) November 7, 2016
I would cry if @KylieJenner is this Terror Jr band, I hope it is but don't at the same time idk doesn't look like her arm or hands to me aha

— ch(alloween)iara (@zalfiesgh0st) November 6, 2016
So have a listen to this voice and make your own mind up about Kylie's potential Hannah Montana life!
You may also like...