Kylie Jenner Is Refused Lip Fillers Due To Her Pregnancy & Is Now 'Petrified Her Lips Will Deflate'
13 October 2017, 13:57 | Updated: 4 December 2017, 11:10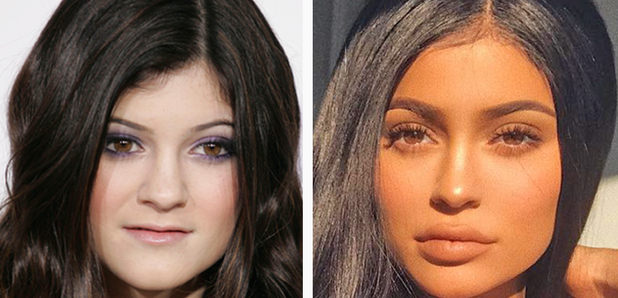 Are we gonna see a return to 2013 Kylie?
Kylie Jenner lips are one of the most talked about body parts in the celebrity world.
Whether you love them or you hate them, you really can't miss them, especially as she's got a lip kit empire which is estimated to be worth almost a billion dollars.
> "Upset" Tyga Is Refusing To Believe That Kylie Jenner Is Pregnant & TBH, We Don't Blame Him
However, after reports surfaced recently that Kylie's pregnant with her boyfriend Travis Scott's baby, it seems that her lips are about to become even more of a hot topic because doctors reportedly won't provide lip fillers to pregnant women.
Speaking to Radar Online in the U.S, an insider revealed, "She went in to get her normal routine lip filler procedure and the doctor turned her down because she is pregnant.Now she is just petrified because she is starting to see her lips deflate back to their original size!"
They went on to add, "Kylie hates the way her face looks when she is not pumped full of fillers, but she knows that she is just going to have to deal with it for now."
So far we haven't had any official confirmation that Kylie is pregnant, but all eyes are fixed on her Instagram account in case she does make any statement in the near future.
If she does, will her lips look less plump than we've been used to seeing or will they still look like the 2017 version of Kylie and be coated in a Kylie Cosmetics Lip Kit?
Stay tuned folks.
> Download Our Gorgeous New App For More Juicy Kylie Jenner Chat!
Whilst you're here, check out what happened when Kylie's BFF Jordyn Woods did her makeup blindfolded...