Kylie Jenner Is Pregnant & Twitter Has Gone Into Meltdown
22 September 2017, 23:02 | Updated: 4 December 2017, 11:10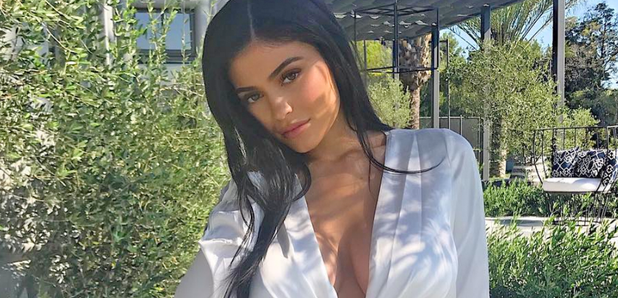 Wow! We did not expect this!
Reports are claiming that Kylie Jenner is pregnant with rapper Travis Scott's baby and the whole internet is losing the plot.
The pair have been together for five months and there was no suggestion that they were looking to have a baby any time soon, so this news has come as a shock to everyone.
According to TMZ, sources are claiming that Kylie told her friends earlier this month at a music festival and Travis shared the news with his friends at a recent event, saying that 'it was going to change his life'.
After the claims broke, fans have noticed that all of Kylie's recent photos on Instagram have been taken above the waist, with people suggesting that this is due to her wanting to hide a baby bump.
There have also been claims that Travis told friends the pair are having a girl, although TMZ, who broke the news, were keen to claim that they can't verify that.
The people of Twitter have reacted as you'd expect...shocked to the core...
V SHOCKING (BUT KIND OF NOT) https://t.co/YqolgqQuN0

— Amy Kaufman (@AmyKinLA) September 22, 2017
Kylie Jenner is allegedly pregnant and you best BELIEVE I am spreading the news like it's my own sister's pregnancy.

— Maggie Burgess (@EmKayBeee) September 22, 2017
me: gotta finish my work before the weekend

internet: kylie jenner is pregnant

me: pic.twitter.com/g6jY4XkWpg

— Julia Pugachevsky (@jaypugz) September 22, 2017
I just sent a company wide email telling everyone that Kylie Jenner is pregnant and everyone is SHOOK

— Katelyn Elizabeth (@K_V_B_) September 22, 2017
What if the twist in the alleged Kylie Jenner pregnancy is that she's Kim and Kanye's surrogate for baby no. 3? pic.twitter.com/RI8CG18Qvz

— David Onda (@David_Onda) September 22, 2017
Yep, there was even a suggestion that Kylie is actually the surrogate for sister Kim and her husband Kanye's baby - could that be true?
More news is sure to break on this in the near future and we'll keep you up to date!