Kylie Jenner Faced One Of Her Biggest Fears & We Legit Can't Stop Watching Her Squirm
4 September 2017, 14:50 | Updated: 4 December 2017, 11:10
"How could you be scared of something so beautiful?"
As one of the Kardashian/Jenner clan, we're used to seeing Kylie Jenner looking effortlessly incredible.
However as part of her new show Life Of Kylie, the reality star took on one of her biggest fears and it's fair to say she didn't look as cool, clam and collected as usual!
> The Story Of How Kylie Jenner Got That Scar On Her Leg Has Finally Answered All Our Questions
It turns out that one of Kylie's biggest fears is actually Butterflies!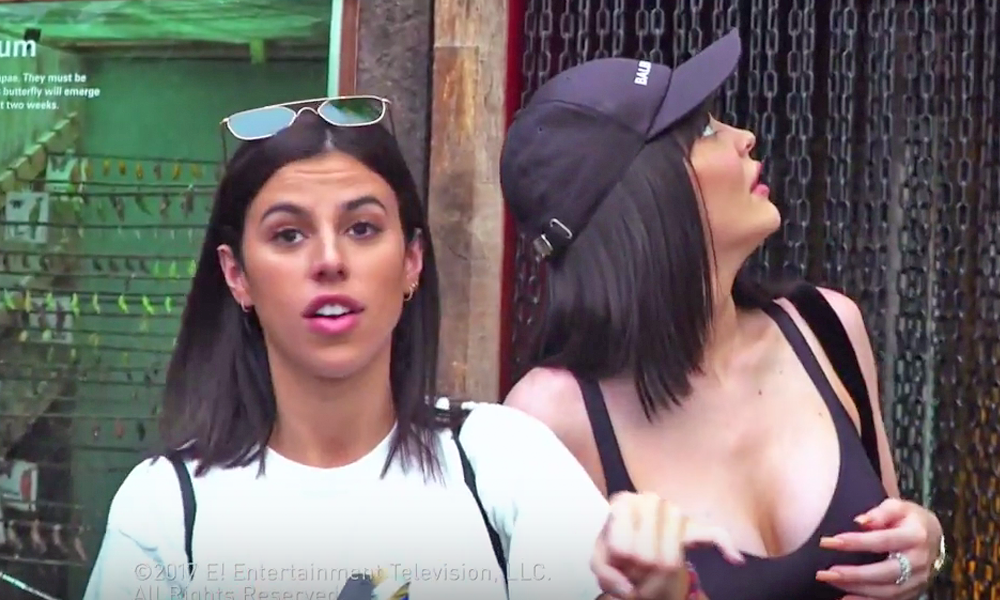 (Pic: YouTube)
So you can imagine what happened when Kylie went out to London Zoo and ventured into the butterfly exhibit. Well you don't have to imagine it because it was all captured in the video above.
Alongside her BFF Jordan and her assistant Victoria, Kylie couldn't look more on edge and literally squirms from start to finish.
The funniest thing about Kylie's fear though - she actually has a butterfly tattoo, yep seriously. She got a matching tatt with boyfriend Travis Scott, although we wonder if she told him about her fears before getting it done?
During the video, the 20 year old even exclaims, "It's kind of just ironic because I'm terrified, terrified of butterflies. All butterflies" during the clip, so fair play to her for even going into the exibit at all.
We're still loling at the whole thing though Ky, soz babes!
Whilst you're here, check out one of the exciting trailers for Kylie's own show 'Life Of Kylie'...
Jump into the Capital app for more hilarious videos and the biggest tracks around right now - you know you want too!