People Are Not Fully Convinced Kylie Jenner's Pregnancy Is Real After New Pictures Emerge
25 September 2017, 16:05 | Updated: 4 December 2017, 11:10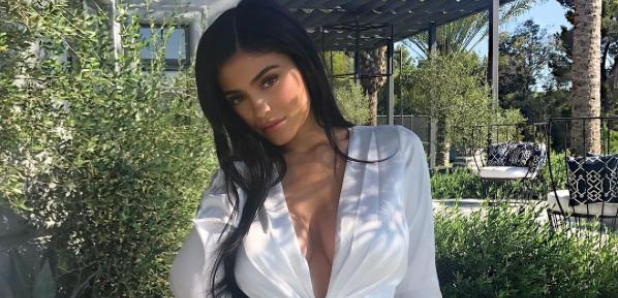 What is going on?!
After the shock news this weekend that Kylie Jenner is apparently pregnant with Travis Scott's baby, fans were on the fence about whether they believed it was legit or not…
Although some photos emerged purporting to show her with a bump under her t-shirt, she later posted some snaps with a flash of a mysteriously flat belly which left fans confused about what was really going on.
There was this one showing off a flash of her flat tummy:
And this photo of her in a robe:
Obviously, fans were confused about where the bump went and took to Twitter:
I'm not believing that Travis Scott got Kylie Jenner pregnant until I see the receipts.

— maya (@mayabrenay) September 22, 2017
Me waiting for someone to say whether Kylie Jenner is pregnant or not pic.twitter.com/GkrLprKdca

— Miguel Castrillón (@Miguel_CBedoya) September 23, 2017
When you are having trouble finding a reliable source on whether Kylie Jenner is pregnant or not: pic.twitter.com/zWE7l98UKv

— (@Pradamess) September 23, 2017
Kylie Jenner just showed her stomach on Snapchat, and it looked pretty flat to me. Not like a 4 month pregnant belly lol

— Caitlyn (@CaitlynLoki143) September 25, 2017
Kylie jenner is not pregnant. Since when has tmz been a reliable source.. Y'all look stupid

— !? (@werewolfpuppy) September 25, 2017
I still don't believe Kylie Jenner is pregnant. Naaaaa not having it.

— Bryony (@Bryony_Inez) September 25, 2017
Will not believe Kylie Jenner is pregnant until she comes out and says it's true cause I just can't fathom

— Victoria Wilcox (@Victoriaswilcox) September 25, 2017
Ppl saying Kylie has a "baby bump" meanwhile her stomach looks like mine after I do fasted cardio .... okk

— Skye Garbo (@cgarboski) September 25, 2017
When everyone is talking bout Kylie Jenner's bby after one bday pic on IG. tf what bump? Why do ppl even care bout that stuff?

— #saltbaetsukki (@upthestxrs) September 25, 2017
It's not the first time pregnancy rumours have surrounded the youngest Kardashian – when she was with Tyga, rumours would often abound that she was carrying his baby.
Although she has spoken out about wanting to be a young mother, Kylie is only 20 years old and has only been dating Travis for five months. She is also running a successful business and making a name for herself in her own right, so fans were speculating why she would choose to start a family at this exact point.
We'll have to wait for an official word from Kylie or her family, but it wouldn't be a surprise if these queens of the media were waiting it out for maximum column inches before issuing a denial – or finally confirming the news in their own way.
Come on Kylie, don't keep us in suspense…