"It's Not Me!" Sad News – Kylie Jenner Has Flat Out Denied She's The Singer Of Terror Jr
10 November 2016, 14:36 | Updated: 4 December 2017, 11:10
Kylie Jenner DENIES She Is The Lead Singer of Terror Jr | Full Video
03:14
There seemed to be concrete proof of Kylie's secret singing career – but the youngest Kardashian has publicly denied being in the band.
As far as celebrity rumours go, this one was pretty believable… but Kylie Jenner has publicly spoken out on Snapchat to deny that she is secretly a member of the band Terror Jr.
Rumours initially started after Kylie used the band's Three Strikes' song for the promo video for her Lip Kits, and she is the only person the band follow on their Twitter account.
Further speculation arose when a promo image for the band appeared where the female singer had her back to the camera and a pink wig on, and Kylie was registered as a 'performer' in the band online.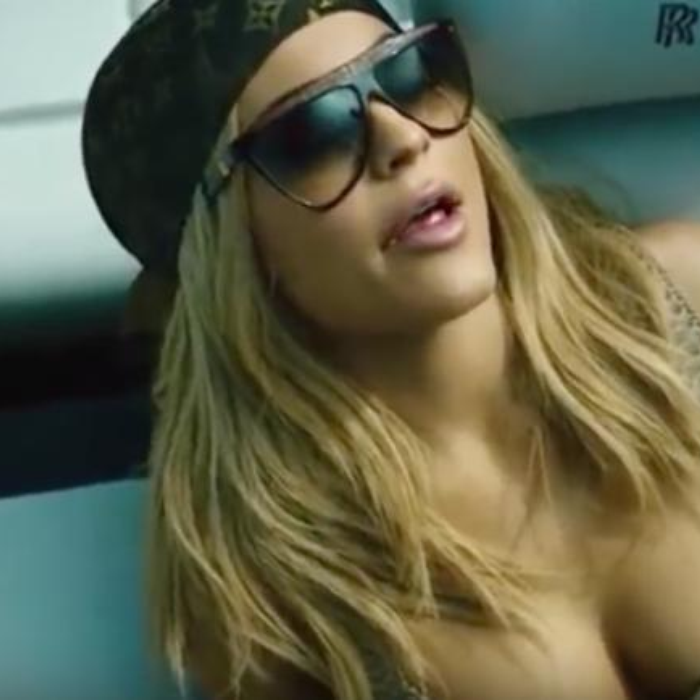 However, Kylie took to Snapchat last night to end the rumours once and for all, telling her fans, "So public announcement, I'm not the lead singer of Terror Jr, I love their music. But for those of you wondering it's not me guys, so yeah I don't know if the band is trying to get a little attention or what's going on but it's not me.
"My mum just asked me if I was part of this Terror Jr band, and I was like is it that serious? And I checked my twitter and I'm getting a lot of tweets."
Well, we can't deny that we're disappointed – but Kylie clearly has a fan base if she ever were to release music as well as her hugely successful cosmetics brand.