"I Feel Like I Lost My Youth": Kylie Jenner Opens Up About Fame & Raising Chickens
2 December 2015, 12:54 | Updated: 4 December 2017, 11:10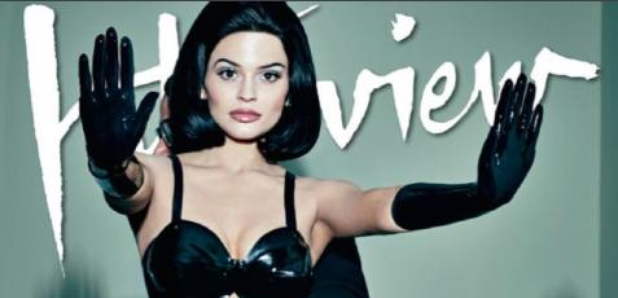 Kylie Jenner gets seriously honest about living life in the spotlight and wanting to go off the grid to have her own farm when she's 30.
Kylie Jenner is fast becoming the most fascinating member of the Kardashian clan – and her latest interview shows exactly how much she had to give up to be able to live her charmed life.
The youngest of the Kardashian/Jenner sisters has revealed that she feels like she had to give up a lot of her childhood thanks to living in one of the most famous families on earth in a new interview with Interview magazine.
She revealed, "I've found it better if you don't read anything and you just always stay off that track. I'm just trying to not lose myself through this process, because I feel like I've already lost parts of me, like, my youth.
"I feel like I'm going to look back and be like, 'Damn, I wish I could've just been a kid and done normal teenage stuff that my friends get to do.' But it also is a blessing, and I've done so many things that most 35-year-old women still haven't done.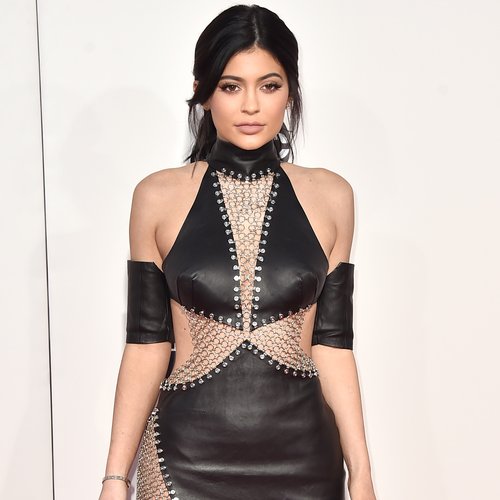 "You can look at anything glass-half-full or whatever. Like, yesterday I realized that I'm 18, I'm a female, and I have accomplished so much. I live in a beautiful home and I work really hard, so I'm just grateful. "
While she may appear to have it all, Kylie has learnt that it's not the material things that make you happiest in the end, explaining, "What I think is so amazing about having everything, and feeling like I have everything, is that I don't really find happiness within materialistic things.
"Like, it's cool if I can buy myself a new car, and I think it's amazing for a week, but then the thrill is over, and I'm like, 'Oh, so I guess that wasn't really happiness.' I've realized through the years that I just find happiness in other things, whether it's my dogs or my friends or, like, looking at the sunset."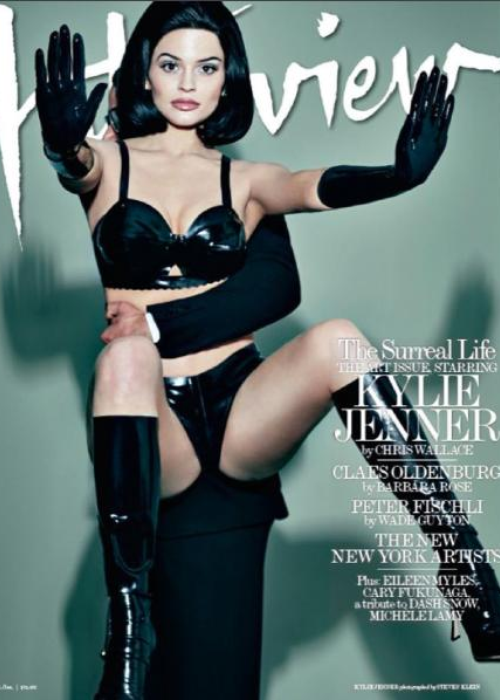 In order to keep herself sane, Kylie says the public never get to see much of the real her, and the persona she portrays on Instagram and Snapchat is over-inflated. "There is absolutely a side of me that people don't know. I'm not myself on Snapchat or Instagram. That's totally not me.
"I'm way flashier on Instagram and Snapchat, because I feel like that's what people want to see and that's what I've always done, so I'm not going to stop. People want to see my cars and my purses. People love fashion. But that's so not me.
"I would probably just never dress up. I would never wear makeup, because I honestly hate wearing makeup. Lately, I've just been so over it. I feel like I'm way too young to wear such heavy makeup all the time. It's just bad for your skin, but I'm always doing photo shoots or red carpets and events, so I just obviously want to look good."
While she's one of the most recognised teenagers in the world, Kylie's dreams are really to be a businesswoman before retiring into ambiguity if she can. She explained, "If I could do whatever I wanted, I would have a successful makeup line, and I would want to hopefully start more businesses, and just be, like, a businesswoman.
"And then, hopefully, I'll go off the map. When I'm, like, 30, I want to go off the map, have a family, and live in Malibu with a farm, and just raise my own chickens. My next goal for 2016 is to learn how to garden."
We never thought we'd see Miss Jenner digging her own garden, but it looks like we soon might!