Fans Are Convinced That Kylie Jenner Has A Nipple On Her Knee In New Instagram Picture
11 January 2017, 17:11 | Updated: 4 December 2017, 11:10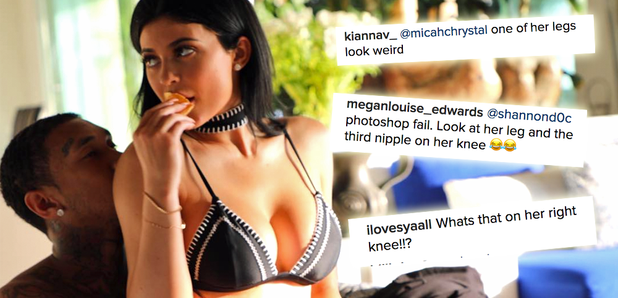 It does look a bit suspect...
When you post as many pictures on Instagram as Kylie Jenner does, you must be used to all the negative comments, right?
Internet trolls are everywhere and people don't think twice about calling celebs out for bad photo editing etc.
But this time fans were calling out Kylie Jenner for something quite different - a nipple on her leg!
It might sound weird, but there have been a ridiculous amount of comments from fans asking why she has a nipple on her leg in the most recent Instagram pic on Tyga's profile, taken from the couple's holiday in Mexico.
Here is the post in question...
As you can see in the picture, Kylie does appears to have something growing from her right knee and guesses of what it is flooded the comments of the picture.
A wart? A ladybird? A thrid nipple?
To be completely honest, we thought everyone was just joking, because it's pretty obvious that it's just a plant or something in the foreground of the photo, isn't it?
Considering that we've never seen Kylie with a growth on her knee before now, it would be pretty random for one to just pop up over night or for her to photoshop it out in the 84368568745 pics she's posted to her profile previously.
But fans didn't stop there as they also accused the young reality star of photoshopping the image and making her right leg thinner.
We can see what people are getting at, but seriously people, come on! It's clearly a shadow at play here and Kylie's leg is inbetween Tyga's. She hasn't edited her leg to be super skinny at all!
One fan commented, 'photoshop fail. Look at her leg and the third nipple on her knee', whilst another simply added, 'Right leg is so much skinnier and that knee'.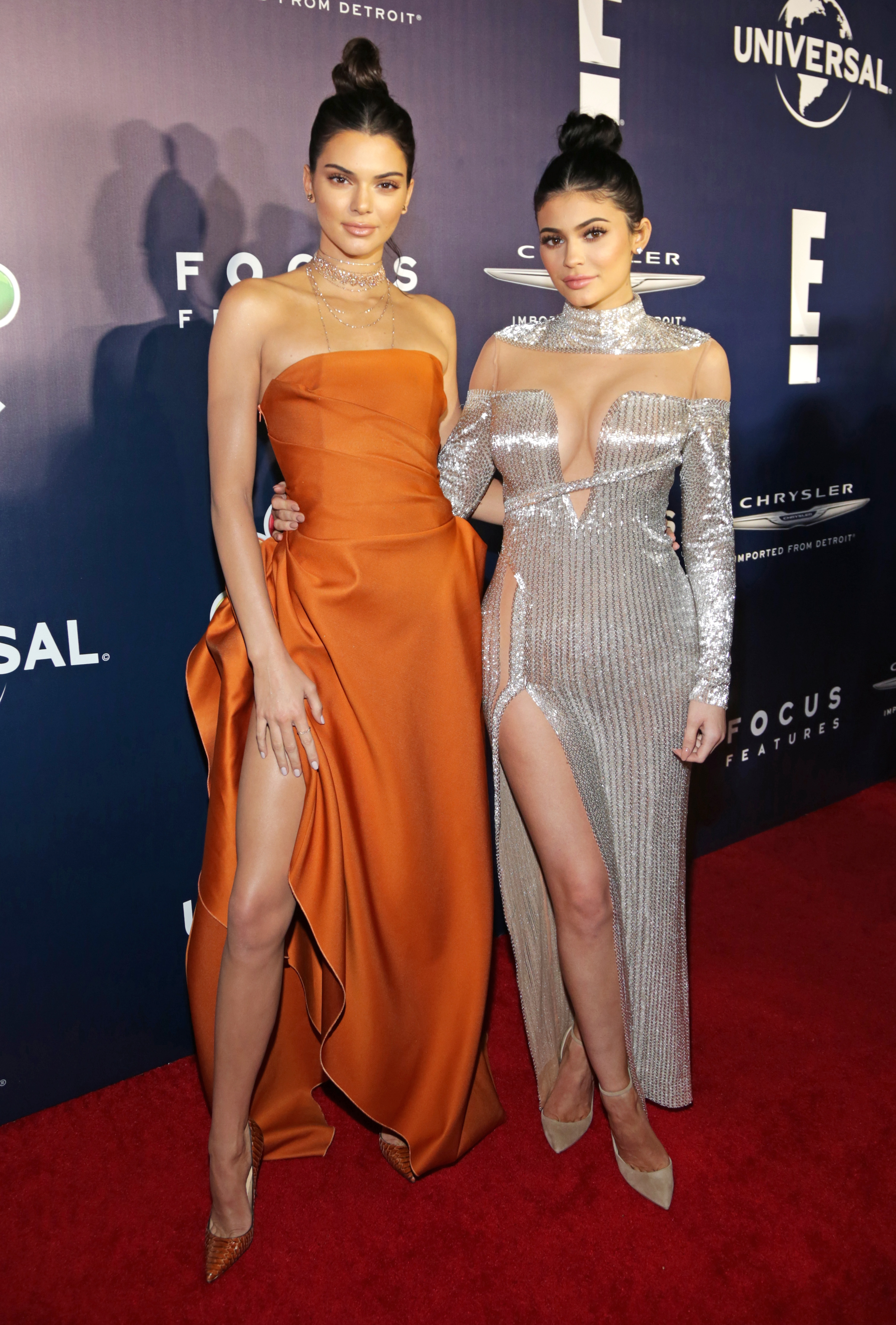 Picture: Getty
As always with Kylie Jenner - it's all about the angles again in this one!
Soz peeps.
You may also like...