WATCH: Kylie Jenner Reveals She Prefers Caitlyn To Bruce, All About Tyga & Being Bullied
1 December 2015, 10:14 | Updated: 4 December 2017, 11:10
Kylie Jenner Talks Tyga and Caitlyn
04:15
The youngest of the Kardashian Klan gets SERIOUSLY honest on the Ellen DeGeneres show – and it's made us love her even more.
It's not east being part of the most famous family on earth (probably), but Kylie Jenner has opened up in her most honest interview yet on the Ellen DeGeneres show.
Kylie opened up her dad, Bruce Jenner, transitioning from male to female to become Caitlyn, and how much she prefers him as a woman as there are no more secrets within the family.
The youngest of the Kardashian family revealed that she and her dad talk about make up and have a closer relationship now. "I don't bottle in a lot of things, and I feel like my family was a little upset about that, but I got through it and now I almost like it a lot better, honestly. ... I like her better than Bruce.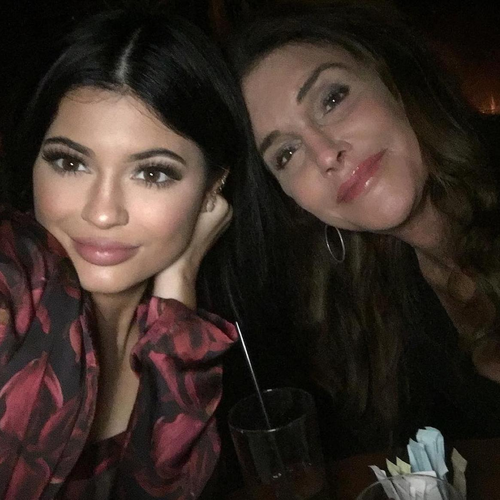 "We actually caught him dressing up as a girl when my sister and I were like six and seven, maybe. So we've known for a while that there was something, but it was never talked about. Honestly, like I'd be with my girlfriends sometimes, and he then would come in and be like, 'What are you guys talking about?' and kind of joke around, and I knew there was something, but now I feel like we hang out a lot more. There's no secrets. She's really living her authentic true self."
Kylie also revealed all about her relationship with Tyga in a previously released clip, in which she revealed that the couple are still very much loved up, but admits that she struggled with bullying her whole life.
Miss Jenner revealed, "The more people who love you, the more there's going to be people who hate you. I've been bullied my whole life whether it was by my peers or comments on Instagram or Twitter... I never talked about my story, really."