Kylie Jenner Put Black Lipstick On Three Year Old North West & It's Caused Split Opinions
18 October 2016, 15:09 | Updated: 4 December 2017, 11:10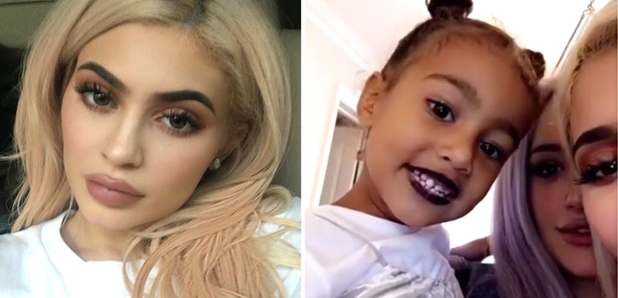 Kids just being kids or too much, too young?
Kylie Jenner's lipkits are hugely popular.
Whether you're a fan of Pumpkin, Maliboo or Dirty Peach, people seriously love them.
But now Kylie Cosmetics has a new fan and probabaly their youngest too.
Kylie recently took to Snapchat to show how much her niece North West loves the Black lip kit.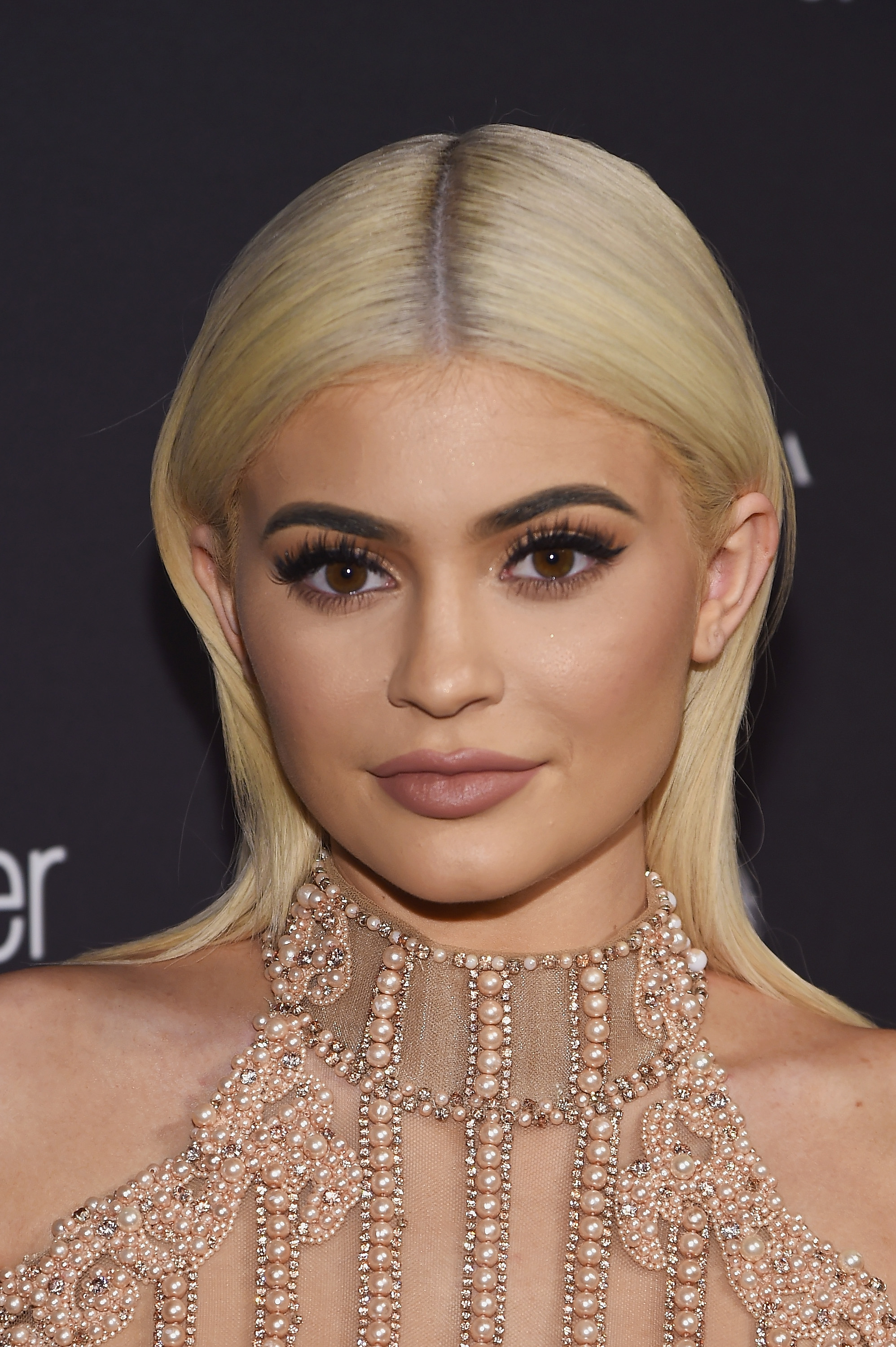 Picture: Getty
The first video sees Kylie applying the black lipstick to North's lips as she says, "You wanted black yeah? Oh your little lips – your lips are kinda wet."
Whilst the second video sees North give her approval for the new look as Kylie asks "Do you like it?" to which she responds "Yeah".
Kylie then went on to post a picture of North and her friend with their new looks alongside the tongue-in-cheek caption 'What happens at auntie Kylie's stays at auntie Kylie's.'
There are many kids who want to dress up like their parents or relatives and so in that respect North is no different.
Some people have expressed some strong opinions about the fact they feel she shouldn't be wearing make up at all...
One user reportedly commented, 'RIDICULOUS THIS BABY IS TRYING TO LOOK LIKE HER MOM AND AUNTS..SAD..LET HER BE A DAMN CHILD!',
It's also claimed that another wrote, 'Wtf why is a 3 yr old pouting suggestively wearing make-up? Get her away from aunt prostitute!'.
But there are also people who feel this whole thing is just a bit of fun and people have taken to Twitter to defend Kylie & North...
North West looks unreal with black lipstick and she's about 3 years old

— Clarice Silke (@claricesilke) October 16, 2016
North West be slaying with that black lipstick.

— Lady River (@gabymtp) October 17, 2016
North West wears black lipstick and checkered vans. Brb while I go and buy black lipstick and checkered vans.

— Corie-lea Brewer (@corie_brewer) October 17, 2016
Whilst others are just jealous that North is already rocking black lipstick better than them at just three years old...
When north west can rock black lipstick better than you ever will

— LORI J (@lorijcolin) October 16, 2016
NORTH WEST IS 3 YEARS OLD AND SHE ROCKS BLACK LIPSTICK BETTER THAN I EVER WILL pic.twitter.com/mHBzx39IAS

— jules (@juliaadomanska) October 16, 2016
How does north west look so good in black lipstick she's like 3 :((( can I be her pls

— emaan (@emaan_ullah) October 16, 2016
So what do you guys think?
Is it a big deal that North has worn her aunt's lipstick or is it all just a bit of dress up fun?
You may also like...